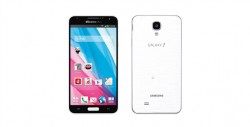 Samsung Galaxy devices usually are looked after well when it comes to software updates. Those updates can come to your device as a notification and get installed over the air, or by updating manually with the help from a computer and program. One of the best parts about owning the Samsung Galaxy J is accepting or downloading you software updates. If you are a perennial downloader, you'll want to know how to get your device in download mode or else you cannot install those updates. The download mode isn't just for installing firmware either; you can flash custom recoveries and get root access many times using Odin which requires download mode too.
HOW TO BOOT INTO DOWNLOAD MODE ON THE SAMSUNG GALAXY J
How to enter download mode on Samsung Galaxy J using hardware keys:
First and foremost, you should attempt getting into the download mode on your Samsung Galaxy J by using the keys on your device. These are called hardware keys. By using the keys, you are entering the said mode the way your manufacturer had intended.
Start with the device turned completely off by holding down the Power key for 5-8 seconds.
Reboot by holding the Volume Down + Home + Power keys at the same time.
Continue holding those keys until you can see some writing and a warning triangle on the display.
It's here where you will see the option to either go back where you came or confirm you want to enter download mode on Samsung Galaxy J by pressing the Volume Up key. Do that now.
Now that you have confirmed you are in the download mode, you can connect the device to the computer where you likely want to perform your next task.
How to enter download mode on Samsung Galaxy J using apps:
Those of you who cannot boot the device into download mode using the hardware keys because you lack the coordination or the keys aren't working can boot into the mode using apps. You'll find at least one app available that works for your device from the Google Play Store. The only thing is you must have root access to use the apps.
Log into your Google account and access the Google Play Store app.
Search for the 'Quick Memo' app.
Confirm you do want to install the app and then open it from the app drawer.
With the app open, follow the on-screen instructions and you will soon find download mode on Samsung Galaxy J smartphones working well.
Related Posts