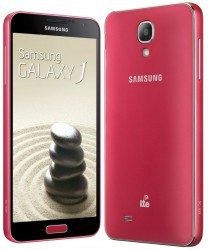 Do you wish to tinker with the operating system on your Samsung Galaxy J but are too scared you might brick the device? You shouldn't worry too much about that since you can just take the hard reset option. When you take a hard reset, you wind back the clock and restore your device to the way it was when you first opened it up out of the box. The only potential problem with that is that you lose all of the data you added after you started using the device. You can easily avoid that problem by backing up the device before taking the hard reset on Samsung Galaxy J. Sometimes we cannot always take a backup because the Samsung Galaxy J is not working — that's why we wanted the hard reset in the first place. Unfortunately, there is no way around that unless you have backed up beforehand, which is why we always recommend people take incremental backups of the data on a time basis and not only attempt taking them when in times of need.
BEFORE WE BEGIN
To hard reset Samsung Galaxy J is to wipe the file system. That means you kill any bugs that might be in your software and that's excellent. However, you also wipe all of your personal data at the same time. The kind of data we are talking about includes your personal settings, phone contacts, pictures, SMS texts, videos, and other data that you might wish to keep.
Those of you taking a hard reset on the Samsung Galaxy J because you are wanting to sell the device might not want to back up the data. If you do, it's probably best to use a cloud storage service for that data.
Those of you hard resetting in between custom ROM installations will want to take a NANDroid backup. The NANDroid backups take a complete snapshot of the ROM for you and is by far the most efficient way of backing up a device. The catch: you must have root access to take a NANDroid backup.
Note that a hard reset is sometimes referred as a factory reset. Therefore, if you are being told by someone they want you to factory reset Samsung Galaxy J, you should follow the same procedure as follows since it's the same thing.
HOW TO HARD RESET SAMSUNG GALAXY J
Turn on the Samsung Galaxy J and tap the menu.
Select the Settings from the menu.
Tao your finger over the 'User and Backup' option.
Now select 'Backup and Reset'.
Select the 'Factory Data Reset' option.
You will now see some terms and conditions you must agree to before it will reset your device, alerting you to the fact that you are about to wipe everything and they are not responsible for your data loss.
Now you are about to hard reset Samsung Galaxy J smartphone.
There; that's the easiest and most common way to hard reset Samsung Galaxy J smartphone. Although, there is another method in which you can perform a hard reset on the same device using the recovery mode.
Related Posts