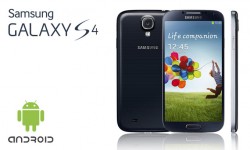 Keeping your Samsung Galaxy S4 smartphone operating system up to date is important, as that's the way you get the newest applications, user-interface and features. Keeping a Samsung smartphone up to date with the latest software updates is usually pretty simple: just accept the software update notifications when they come into your device, or if you put them on hold, just navigate to the Settings > Software Updates > Check for Updates and install it that way. While that method would be the most efficient, it's not always possible for people to accept those notifications for software updates. The main reason for that is having root access. If you have access to the root file system on the Samsung Galaxy S4 smartphone, you'll need to update manually by downloading the firmware build to your computer and flashing it with Odin. For all those times, you need to enter download mode on Samsung Galaxy S4 smartphones.
BEFORE WE BEGIN
Check that the USB Debugging Mode is already enabled before continuing with the guide. You can get that job done by heading over to the Settings > Developer Options and checking the box for the USB Debugging Mode option.
If you are one of the unlucky ones who doesn't see any Developer Options from the settings, don't worry, your device isn't broken. It just means you must unlock that hidden menu before going any further. You may unlock the Developer Options menu by heading over to the menu > Settings > About Device and keep tapping where it lists the build number. Eventually that build number will unlock the Developer Options after about 7 or 8 taps.
HOW TO ENTER DOWNLOAD MODE ON SAMSUNG GALAXY S4
There are a few different ways one can enter download mode on Samsung Galaxy S4 smartphones. Those of you who do not want to press hardware keys can open the Google Play Store app and search for the Quick Boot app.
If you want the quickest method using the hardware keys, you must start by turning off the Galaxy S4 smartphone. Now reboot it by holding the Volume Down + Home + Power keys. Keep pressing the keys until your devices display changes and you can see yellow text and a yellow warning triangle. Now let go of the three keys and just press the Volume Up button. Your galaxy S4 will now be in the down load mode.
Related Posts