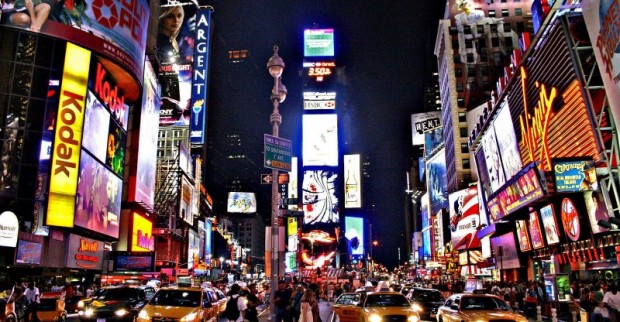 How much travelling do I get to do? None. I barely get the chance to get off this very seat throughout my days as I keep trying to achieve what is becoming more apparent as something likely unachievable. Would I like to travel? Not really. I can't help but feel all that time spending doing things that aren't going towards my goals would feel wasted. Having said that, some of the people I have surrounded myself with through life have been avid travelers and so much so that they seem to live for no reason other than to plan their next trip wherever that may be.
Some people say you need to be there to really get a proper feel for the place and photos don't do it justice. I'm more the kind of guy who thinks he's capable of comprehending the potential difference of a picture and a real life situation. Regardless of your views on traveling, there's one thing that we can probably all agree on and that's the best travel apps for Android can help make your life easier for all those times you are away from home.
Here is a list of the 9 best travel apps for Android:
TripAdvisor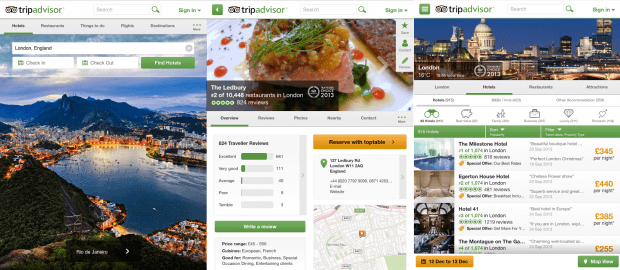 Sometimes you can come across apps with names that are catchy but don't give you any idea what the app is about. TripAdvisor is not one of those apps. The TripAdvisor app is great for advising you on where to book a hotel for you best stay under your personal circumstances, as well as booking any flights.
Uber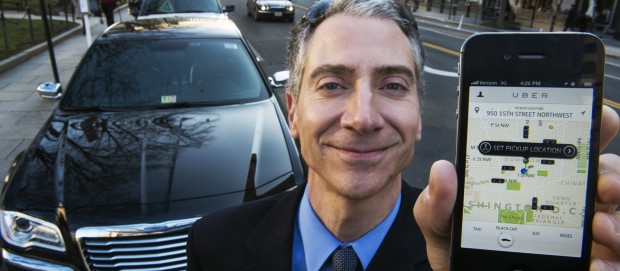 You know that new car company that is offering you rides in luxurious cars while at the same time undercutting our traditional Taxi services right around the globe? Yeah, well, that's Uber and they are so popular these days they don't usually need an introduction.
It's said that the founder of Uber was one of the richest poorest guys going around because he would just invest everything he had back into his own company to help it grow. There's no denying that Travis Kalanick has done a great job with his business that is now worth a few billion dollars — give or take. The part I don't understand is how the Uber drivers work so cheaply when they have so many expenses to handle later, including the car services, car tires, all the usual mechanical expenses, the car mileage and depreciation and so forth. Perhaps the drivers who are creating that billion dollar company will realize they aren't really profiting at all in a few years, or perhaps I'll finally realize how they are.
Either way, Uber is here to stay and regardless of if you love or hate them for what they are, they will be your great friend if you are travelling thanks to their easy to use mobile services.
Waze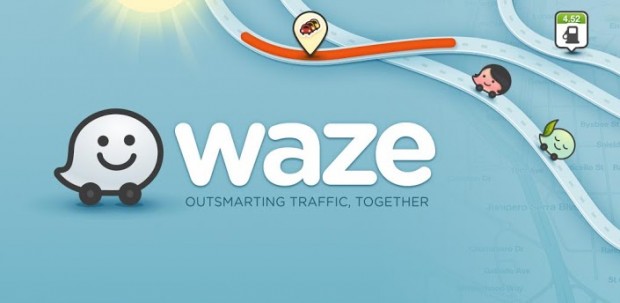 Waze is another big name out there in the technology start-up world. It's not quite the size of Uber but that's largely due to the fact that you don't actually use cars with Waze and the size of the company is strictly limited to how many people are using the app and not any service.
As far as travel apps go, Waze could top the list if you are travelling to cities or foreign places you are not familiar with at all and you'd like to travel them efficiently. Waze can give you a great read on the traffic conditions and as the cliche goes, "get you from A to B" quickly as possible.
Wotabout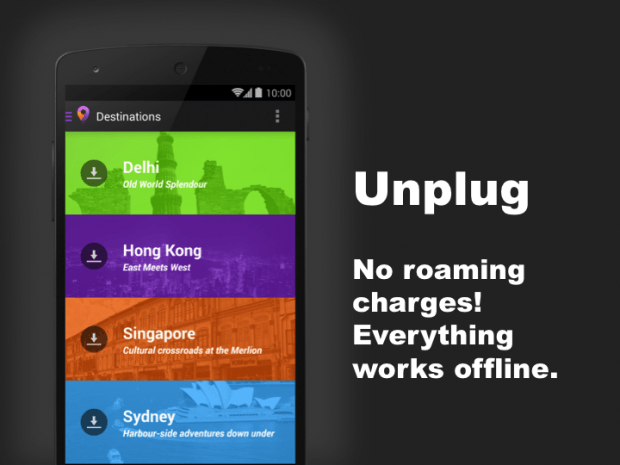 Wotabout is a new app that isn't anywhere near the size in terms of user-base as some of the other apps we have on the list. With that being said, it's incredibly useful at what it does and it is growing fast. Wotabout is your app for finding food in local areas, gift shopping and all that kind of thing that can so often be overlooked when planning trips. The best part about Wotabout is that you don't get charged with roaming fees and everything (somehow) works offline so you don't even need any credit left on your smartphone.
XE Currency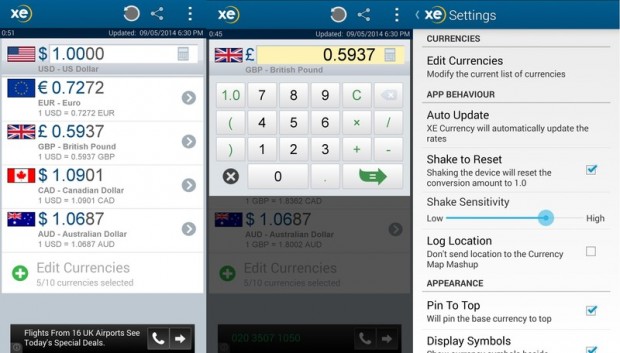 Probably the most important part about travelling is not running out of money. Depending on your age and life circumstances, it's not a huge deal for most, as all they need to do is head to the nearest pay phone and dial a number for some additional cash if they need it. While that option is great for some, it's not there at all for others. The hardest part about money planning is the fact that the world currency is an evolving thing that changes every day. You'll be unlucky to see large changes within a few weeks, but you might see currency fluctuations large enough to make you think twice about what you're doing today.
Booking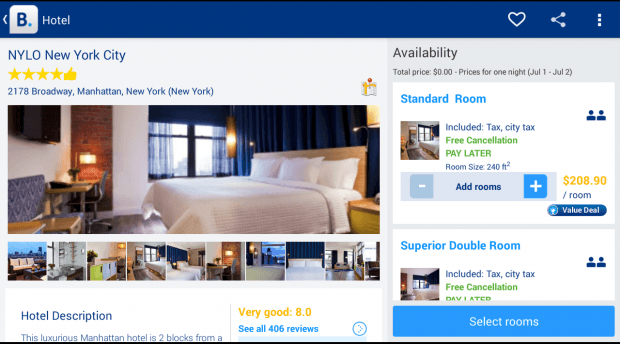 Booking is the app we recommend for everyone you needs to book places to stay. It's important you find one of the larger and most popular applications out there for this job to make sure what you are getting is in fact one of the better deals and not a rip off. If you are only comparing prices for smaller apps, what's to say the competitive prices are even on the app at all? Not only is Booking great for making sure you get the best deals, but it's also great for finding the best places in general for your pleasure.
FourSquare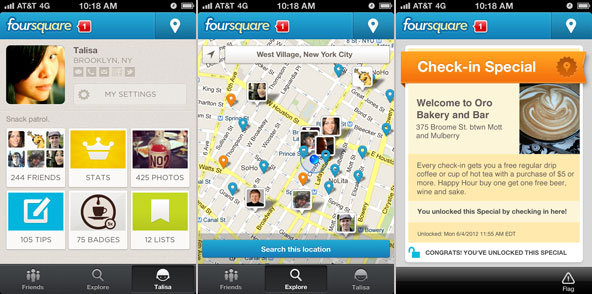 We've covered apps on our list that give you the essentials like booking, accommodation, food, shopping and cars. Think of FourSquare as a must-have app that gives you a lot of that available all from the one place. When in doubt open up the FourSquare app and see what it's saying.
LoungeBuddy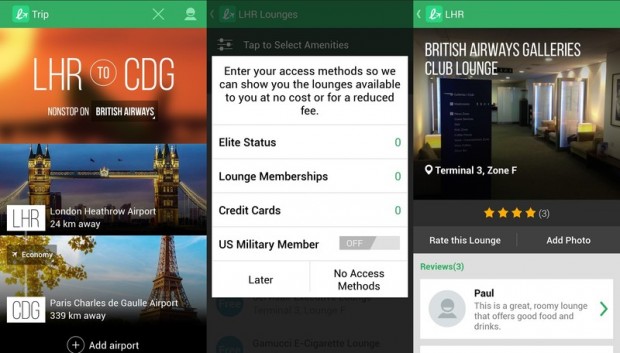 Ironically, holidays can often be an exhausting and busy time of the year. Most of us would agree it wasn't meant to be that way — it was meant to be relaxing. For all those times in between meals, in between flights or in between shopping sprees, you can open the LoungeBuddy app and it will give you all of the places in your local area for relaxing. And by relaxing, it doesn't necessarily have to be for kicking your feet up. It's handy for giving you a nice place for cocktail too.
FoodSpotting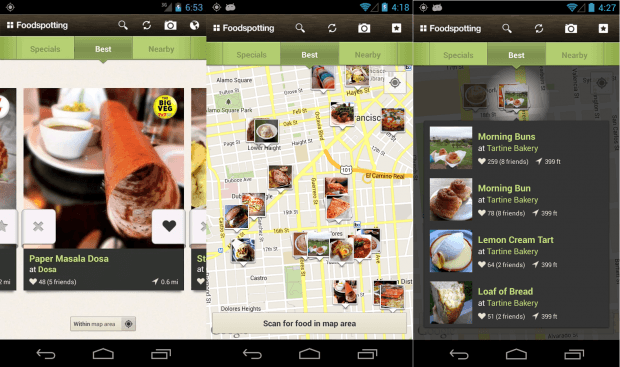 It seems no matter who you travelling with, and even the really skinny supermodel type bodies, food isn't too far away from everyone's minds. Since we must eat most days, it goes without saying that you'll probably want to have a couple of great food apps to help. FoodSpotting is another one of those apps with a perfect name, as it does a fantastic job at spotting the best food places so you don't have to.
Related Posts