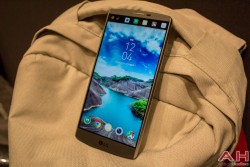 The fact that we can make so many changes with our smartphones is a large contributing factor as to why so many of us love playing with them. Being able to tinker with an operating system and give it root access, give it a custom recovery, install a custom ROM and even change the way to take backups, is all part of the fun. The only problem is in order to start having that kind of fun you have to take some risks and you are giving yourself a greater responsibility with your device since it must become more powerful for you to delve into this hidden world of customizing.
Once you get full system access on your device, you can officially start tinkering with the OS to its fullest extent but you are also left vulnerable. That's why they always say rooting and installing custom recoveries should be left for the experience or advanced Android users and it definitely isn't for everybody. The main reason for that is people who don't know the web or technology in general very well can easily click and download a malicious file. That's far less likely to happen if you are an advanced Android user because these malicious files are far easier to spot. An advanced Android user already knows that a malicious file is only coming from an untrusted source and is never going to be coming with one of the apps you already know the name of and an app that you already know is trusted. Moreover, an advanced Android user isn't going to click on something that looks suspicious and is raising warning signs such as only spammy-looking comments, no reviews, not many downloads and other signs that point towards it not being safe.
With that being said, malicious files can end up anyone's device. Anyone can accidentally click on the wrong file when they are not paying attention and find malware attacks. The trick is knowing how to get out of trouble. And yes, we have seen malware in the past taking control of devices and bricking them seemingly on purpose as part of the fun at least in their evil eyes. Similar to malicious files, your LG V10 might be bricked due to other general software related issues. There are many symptoms and signs that all fall under the term "bricked device" these days and all of them can be fixed by following this guide.
HOW TO UNBRICK LG V10
1. Enter the LG V10 in Safe Mode.
– the Safe Mode is your key to removing malware and other malicious junk programs.
2. Hard reset the LG V10.
– if removing the problematic files from Safe Mode didn't fix your problem, you can take a hard reset which is the same thing as a factory reset or even a master reset as some like to call it.
3. Enter recovery mode on the LG V10 and clear the cache partition.
– clearing the cache partitions is one of the three main reasons for having the recovery mode bootable partition on your device.
4. Flash a new software update on your device.
Related Posts