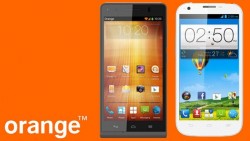 Here at dotTech, we create a great many of how-to guides to help people solve technical-based problems. Many of those how-to guides in recent times has been for mobile devices like smartphones, phablets and tablets. If you want to connect to a computer, laptop or notebook for performing some of those daily tasks, you will need a USB driver that works in your favor. Once you install the USB driver on your computer, it will automatically run without you needing to click on any executable file and finish the installation process. Furthermore, once installed, you can connect your device to the computer, notebook or laptop and start using programs and installing files without running into problems. Most common problems people face when connecting an Orange device to a computer comes back to the drivers not working.
The driver is compatible with all known Orange devices. You can read up on the full list after the drop. These are all the devices available to date.
Compatible device list:
Orange Gova
Orange Monte Carlo
Orange Rono
Orange San Francisco
Orange Stockholm
Orange Hiro
Orange Reyo
Orange San Diego
Orange San Francisco II
Orange Tahiti
HOW TO DOWNLOAD ORANGE USB DRIVER FOR WINDOWS PCS
Follow these steps to install the orange USB Driver on your PC for the first time (Windows 7 and up).
Download the universal ADB driver from this link.
Connect your orange device to the computers USB port with your USB cable.
Run Windows Explorer.
Choose Manage.
Select Device Manager from the left pane.
Expand your Android Orange device from the right pane.
Right-click on the Android Composite ADB Interface and select the Update Driver option.
Select Install from a list or specific location from the Hardware Update Wizard and click Next.
Select Search for the best driver in these locations.
un-check the Search removable media
check the Include this location in the search.
Click the Browse option.
Browse the folder for the ADB driver.
You're done.
Nice job; that's how to install Orange USB drivers on Windows PCs using the universal ADB package. In future, you should also be able to use the USB drivers coming from the Orange website if they are available. However, always be careful when downloading links from third-party sources and untrusted sites. Sometimes they can contain malware and other malicious programs. The link source used in this guide is clean and a trusted source. He's also the founder of ClockworkMod recovery.
As you can see, the Orange OEM doesn't have many devices that we have listed above in the compatible devices list. If they do make any devices in the future, they will be compatible with the file we have in this guide, so you can download the drivers and follow this guide for future Orange devices too.
Most manufacturers or smartphones and tablets running Android have their own unique USB drivers available to download from the official website. If you ever buy another device, you can try a Google search and checking if that manufacturer has them available.
Related Posts