Microsoft rolled out the first major update, called November update, for Windows 10 two weeks ago with many improvements and new features. Some of them are personalization options that further polish the look of the OS and give you more choice to customize your system. These include the ability to show a fourth column of tiles on Start Menu.
If you pay enough attention to the new Start Menu in Windows 10, you know that the largest width you can arrange live tiles is three tiles side by side (three columns). When you place a fourth tile in the row, it will create its own new separate group of three tiles. Expanding the Start Menu's width is also based on this three-column design – you can't resize the Start Menu to display four columns or seven columns, it's must be three, six, and nine columns.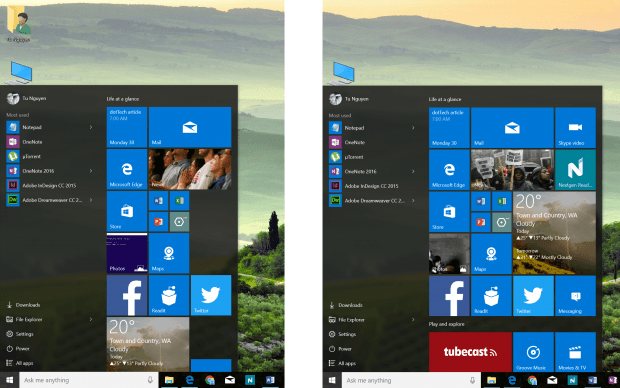 Thanks to the November update, now you're able to configure Start Menu to show a fourth column in one group of tiles. This is perfect if you just want to show some more tiles but don't feel a need to expand the Start Menu to six columns. Here's how to do it.
The fastest way to access Personalization settings is right click on the desktop and select Personalize.
Choose Start on the left side.
In the main area, you'll see the first option "Show more tiles." Just switch it on to enable the fourth column.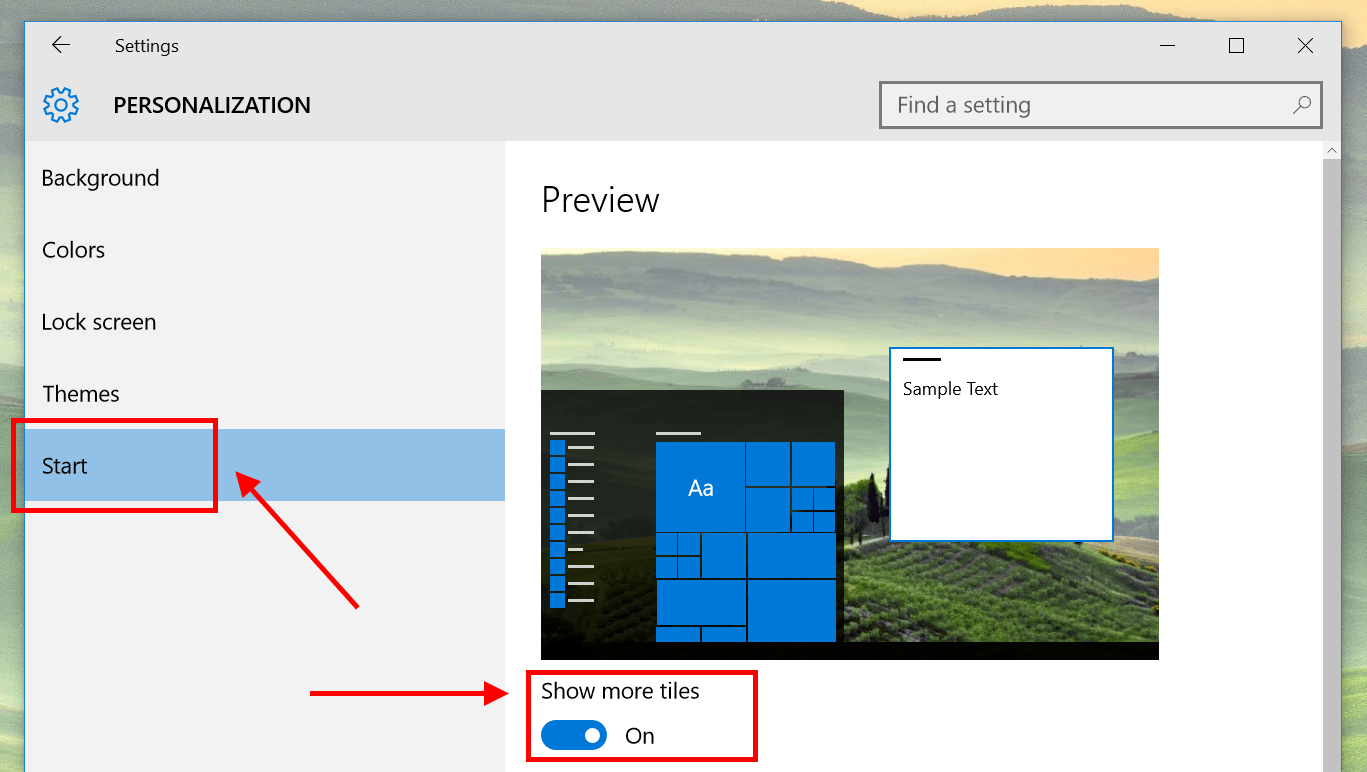 And that's it. You can go ahead and try it out.
Related Posts