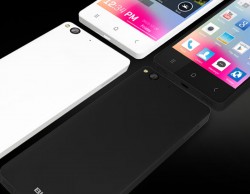 The Blu Life Pure smartphone comes with two separate reset modes. The first and most common way to reset the Blu Life Pure is to press the button combination for the soft reset. We call this the soft reset since it only resets your device in a minor way to get out of basic problems like screen freezes. Those of you with more severe bricking symptoms will want to look out for the other reset option which is the hard reset. When you hard reset Blu Life Pure smartphone, you reset the device back to the factory settings so that your device is back in the same state it was when you first opened it out of the box.
HOW TO HARD RESET THE BLU LIFE PURE SMARTPHONE AND RETURN IT TO FACTORY SETTINGS
Turn on the Blu Life smartphone and unlock the passcode if need be.
From the Home button, point to the Menu > Privacy > Factory Data Reset > Reset phone.
Applying the end "Reset phone" option will hard reset your device.
Those of you who could not get the display to respond to your fingers can try hard resetting using the alternate method below.
Long-press the Power button until you know your Blu device is definitely switched off.
Press and hold the Power + Volume Down + Menu buttons simultaneously.
Keep the buttons firmly pressed in until you can see the recovery mode option from the menu.
Navigate through the recovery menu using the Volume Down button and stop when you have highlighted the "wipe data/factory reset" option.
Confirm the reset action by pressing the Power button just once.
Choose the "Yes — delete all user data" option.
Wait as your recovery mode goes ahead and deletes the data from your device and resets it to the factory settings.
Navigate back to the main recovery menu and select the "reboot system now" option.
Excellent; your Blu Life Pure device will now boot up in the normal mode and you can start using the smartphone by creating a new account or bundle it up in a neat little packing for shipping away to the next person. Now that you know how to hard reset Blu Life Pure smartphones, you can share the guide with your friends.
Related Posts