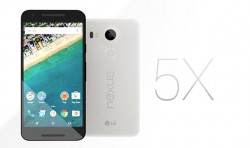 Those who want to enter fastboot mode on Google Nexus 5X devices probably want to install updates or unlock the bootloader. Without the fastboot mode operating, you cannot perform either of those two actions on your device. Most smartphones running Android out there in the world come with a fastboot mode. The way in which you access that fastboot mode differs between handsets, while some devices don't let you access fastboot mode at all. With regards to the Google Nexus series of devices, accessing the fastboot mode is typically very easy.
If some of you have no idea what I'm talking about when I say fastboot mode, it might be because you have previously known this as the bootloader mode. Both names essentially mean the same thing and are just different words used for the same mode.
REQUIREMENTS
The following guide to boot Google Nexus 5X into bootloader mode is made for exactly that: that Google Nexus 5X device. These steps won't necessarily work for all devices, so it's best you look up a unqiue guide for your device unless you know this guide does work for you.
BEFORE WE BEGIN
People are usually accessing bootloader mode on Google Nexus 5X devices for various reasons. Those of you who are looking to unlock the bootloader should backup the data beforehand using your Helium app or the built-in backup feature.
Those of you with the bootloader unlocked and with root access can install the Quick Boot application that is available from the Google Play Store instead. The Quick Boot app is great for booting into just about any mode you might need, including the recovery mode on your device.
HOW TO ENTER FASTBOOT MODE ON GOOGLE NEXUS 5X SMARTPHONES
Long-press the Power button and get your smartphone powered down.
– make sure the device is definitely all the way off and not just sleeping. If you must, press the power on button and see if it boots up. If it does go through the booting motion then you know it was off. Now just repeat the process.
Now reboot by pressing the Power button and Volume Down buttons and do not let go of the said combination until you read the next step.
Wait until you see the fastboot menu load on your device and just pick the option of your choice.
That's all that is required to enter fastboot mode on Google Nexus 5X smartphones.
Related Posts