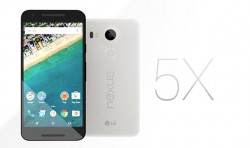 If your Google Nexus 5X is not working well and you cannot find a simple solution to your seemingly complex problem, you can always access the dedicated recovery bootable partition and regain control of your device. There are typically three things we can achieve from within the recovery mode on Google Nexus 5X handsets: wiping the cache partition, wiping the data/factory resetting the device and applying updates. Believe it or not, applying updates is an effective way to get rid of many soft-brick related symptoms on a device to do with your software. Wiping the cache partition is effective if you have minor problems that could be directly cache-related and wiping the data and applying a full factory reset is what to do when you cannot find a solution any other way.
Furthermore, some people want to apply the Google Nexus 5X factory reset to wipe the data and return the device back the way it was out of the box. As you can tell, that makes the factory reset option convenient for those with technical-related issues and for those who just want to wipe the device clean and star fresh.
REQUIREMENTS
The following guide is only made for the Google Nexus 5X. Applying the same steps on your device might not work. We suggest finding a unique guide that is made for your device if you do not own the 5X smartphone.
BEFORE WE BEGIN
You should learn that this recovery mode we are talking about works just the same for stock recoveries as it does for custom versions, meaning you can boot your device into both using these same steps.
HOW TO BOOT INTO RECOVERY MODE ON GOOGLE NEXUS 5X SMARTPHONES
Long-press the Power key until your Nexus device turns completely off.
Press and hold the Power and Volume Down buttons together and wait until you see some text on the display before releasing the keys.
You are now looking at the fastboot mode menu. Scroll down the list and select the recovery mode from the fastboot menu.
You can scroll down the list using the Volume button and confirm your choice of recovery mode by pressing the Power button just once.
The method we showed you in the guide for booting the Google Nexus 5X into recovery mode is using the hardware keys. There are other ways you can boot the device into recovery mode if you have root access. Those with access to the root file system on the smartphone can download and install the Quick Boot app.
Related Posts