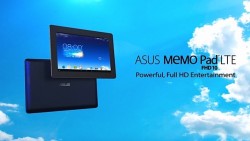 Did you enjoy your time with root access but now wish to return back to the stock ROM on your Asus Memopad FHD 10 LTE device? As long as you understand that by unrooting the device you are taking away the root file system permissions you need to use the apps you were using, you can go ahead and unroot the Asus Memopad FHD handset by using the guide below.
You can still continue installing normal apps from the Google Play Store on your device after you complete the steps. Any of the apps you find that do not say "root required" in the corner will work just the same way as they did when you first bought and opened your device out of the box.
REQUIREMENTS
You must first root the Asus Memopad FHD 10 LTE device before you can consider unrooting it. There is no use following this guide if you don't have root access.
There may be a few ways one can root the Asus Memeopad device and those unique ways might require a unique unrooting method. The way we are using to unroot the Memopad uses the Framaroot application. Those who did not root using the Framaroot method can not use this guide.
BEFORE WE BEGIN
If your device still has time left on the original warranty conditions, you can unroot it and the warranty will start working once again.
We advise everyone takes backup of the data on the device before continuing. Store your phone contacts so you don't lose important contact information, music files, SMS text messages, pictures, videos, settings and any other data you might want to not risk losing.
Unrooting the Memopad does not automatically delete any data. The backing up is a precautionary measure just in case you were to require a factory reset.
HOW TO UNROOT ASUS MEMOPAD FHD 10 LTE
Find the Framaroot application icon you should still have in your devices app drawer.
Tap the icon and open the app.
Look for where it says "select an action to execute after root" and tap over the same.
Tap the triangle.
Tap your finger over the "Unroot" box on the display.
Wait for the Framaroot application to unroot your device.
Reboot the Asus Memopad and you're done.
Now you can use the Memopad device just like you first did when you opened it out of the box. Furthermore, you can root it again anytime using the same Framaroot technique that you did originally.
Related Posts