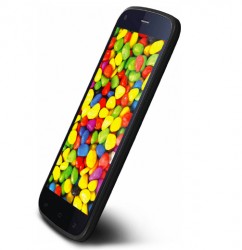 Flashing a custom ROM or installing those root-only apps can be fun but sometimes nothing quite hits the spot like returning back to your stock version of Android and remembering what it felt like when you first opened the Gionee Elife E3 device out of the box.
Thankfully, thanks to the Framaroot one-click rooting tool, we can easily return to the stock ROM without having to go to the usual hassles of flashing that same stock ROM with a flash tool like the SP Flash Tool. The Framaroot app comes with its own dedicated unrooting option from inside the app — unlike other one-click rooting methods like the Towelroot app.
REQUIREMENTS
BEFORE WE BEGIN
Understand that by following the guide below you are agreeing to flash the Gionee stock ROM back on your device. That's the same stock ROM you first had when you started using the device and created your Google account. By flashing that same stock ROM we are removing the administrator permission you had on your device and agreeing to run back within the factory Gionee restrictions.
These are the steps to unroot the Gionee Elife E3 smartphone without a PC. Everything is done from within the same Framaroot app you installed earlier.
HOW TO UNROOT GIONEE ELIFE E3
You should already have the Framaroot app on your device, since you rooted with that same Framaroot app. Those who have deleted the app should install it again.
Tap on the triangle in the corner of the 'Install SuperSU' menu.
Tap the 'Unroot' option from the menu.
Wait as the Framaroot app does its thing and removes itself along with the root access from your device.
There; you have just learnt how to unroot Gionee Elife E3 smartphones and the device should reboot by itself. If your handset did not reboot, get that done manually and take control of your Google account once again.
Related Posts