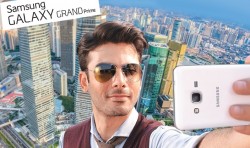 These are the guidelines to enter download mode on Samsung Galaxy Grand Prime using the hardware buttons on your device. The hardware buttons are the buttons or keys that automatically come with your device. Your manufacturer in Samsung builds several modes into the device so you can use a button sequence to access the separate bootable partitions, or the various modes you need in general. The download mode is the mode you need to put your device in if you are about to flash a stock ROM, flash a custom recovery, flash a file for gaining those rooting rights over your operating system and so on. Most people want download mode on the Samsung Galaxy Grand Prime so they can use the Odin flashing tool.
BEFORE WE BEGIN
You should know that entering a Samsung device in download mode does not void the warranty. This is an official mode that is built into your devices when they are shipped out of the factory, and the download mode is intended to be used regularly by device owners. When you flash a stock ROM on the Samsung smartphone it is done officially as part of an official process. Flashing a ROM manually is fine. However, you also need to have the device in download mode when you are rooting or installing a custom recovery and those are unofficial processes.
Since rooting and installing a custom recovery both fall under what is to be considered as an unofficial process, you need to understand that you will be voiding your warranty should you go ahead and do either of those two things. Furthermore, those of you getting access to the download mode for rooting and custom recovery purposes should backup the device before starting. You do not automatically lose data if you are rooting with KingRoot, Chainfire's CF-Root, or flashing a custom recovery file, but sometimes you get stuck in boot loops and want a way out. That way out is by usually taking a factory reset and a factory reset does wipe the data.
HOW TO ENTER DOWNLOAD MODE ON SAMSUNG GALAXY GRAND PRIME DEVICES
Start with the Samsung Galaxy Grand Prime off by long-pressing the Power button for ten seconds, or just quickly pressing the Power button and choosing to turn it off from the Device Options menu.
Reboot the Samsung Galaxy Grand Prime smartphone by pressing and holding the Power + Volume Down + Home buttons at the same time. Keep all three buttons firmly pressed until you read the next step.
Continue holding the buttons until you can see on the Samsung Galaxy Grand prime's display that it is telling you to press the Volume Up button.
Release the three buttons — Volume Down + Home + Power — and then just press the Volume Up button by itself.
Your Samsung Galaxy Grand Prime smartphone is now booted in download mode and ready to connect to the computer with the USB cable. Please continue with the how-to guide you were using before you arrived on this page if you need further instructions.
Related Posts