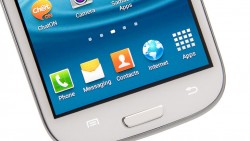 Recovery Mode is a unique bootable partition on your Samsung Galaxy S3 device that comes with the device as soon as you open it out of the box. Sometimes people want to install a custom recovery which is an aftermarket recovery you must install on your device. A custom recovery comes with several notable advantages over the stock recovery that comes with our Samsung Galaxy S3 devices. The main two advantages include the ability to take better backups with the NANDroid Backup button and being able to flash zip files which usually are filled with new ROMs.
The following guide teaches you everything you need to enter Recovery Mode on the Samsung Galaxy S3 smartphone. You may use the same steps in the guide for getting access to the custom recovery mode and the stock recovery mode; they both come with the same button sequence.
Recovery Mode on your Samsung Galaxy S3 smartphone is usually booted from the hardware keys on your device — everyone has these hardware keys. The only problem with using the hardware key combination is you either have to remember what the key combination is, or continually look up guides like that one that teaches you what that same combination is to use. Luckily for some, there is another option out that if you have the Samsung Galaxy S3 smartphone rooted, and that is the Quick Boot application.
HOW TO BOOT SAMSUNG GALAXY S3 DEVICES IN RECOVERY MODE
Long-press the Power button to turn off your device completely.
Boot the Samsung Galaxy S3 smartphone back up by holding the Volume Up, Home and Power buttons simultaneously.
You should now find the Recovery Mode is loading on your Galaxy S3 smartphone.
There; now you are in your recovery Mode where you can wipe your data, apply a factory reset and even wipe the cache partition. Those of you with a custom recovery can also tap on your Backup button and take a complete backup for the first time without using any adb commands from a computer. Additionally, a custom recovery will have the 'Install' button where you can upload your zip files for flashing new ROMs.
Entering your Recovery Mode on Android operating systems can change between manufacturer; however, you should find the same button combination will work for most Samsung devices that are available today.
As we previously mentioned, the stock recovery is always on your device until you choose to wipe it and comes with the Samsung Galaxy S3 out of the box. Those of you who would like to know what a custom recovery is all about can learn how to install a custom recovery on the Samsung Galaxy S3 smartphone. You'll need to find a guide that is suitable for your model number.
Related Posts