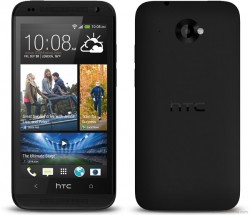 These are the steps to install TWRP Recovery on HTC Desire 601 smartphones by issuing adb commands from a Windows computer.
REQUIREMENTS
The TWRP image file found in this guide is intended for use on the HTC Desire 601 CDMA only. Attempting to flash this file on any other device from the HTC Desire series could brick the device. Pay close attention to the 'CDMA' in the requirements. You will find 2 Desire 601's and only one of them will be the CDMA version.
You must have a Windows PC to use this guide. Any other operating system will not work and may require different commands.
BEFORE WE BEGIN
Download the universal ADB Driver directly to your computer running Windows before you start the guide. That same driver is necessary to get your ADB working for your device.
Download TWRP Recovery file for your Desire 601 from this link.
HOW TO INSTALL TWRP RECOVERY ON HTC DESIRE 601
Enable the USB Debugging Mode n your HTC Desire 601 smartphone by tapping on the Menu > Settings > Developer Options > USB Debugging. Skip to step number three if that worked.
Desire 601's without any Developer Options menu from the Settings will need to unlock the same by tapping on the Menu > Settings > About Device > Model Number.
Open your ADB Folder and copy the TWRP image file over to the same folder so they are both sitting in the same directory. Now we are going to open a command window from that same directory.
From within your folder, hold the Shift key and right-click the mouse where there are no files.
Choose to open a new command prompt window from the list of options given on the menu.
Connect the HTC Desire 601 to the computer with the USB cable.
Type the first command: adb reboot bootloader
The HTC Desire 510 will now boot in bootloader mode. You can use hardware key commands for the bootloader mode if you want an alternative.
Type the second command: fastboot flash recovery twrp.img
The custom recovery image is now being flashed on your HTC Desire 601 smartphone. Wait until the flashing completes before you follow the next step.
Type the last command to reboot your device: fastboot reboot
Hold the recovery mode button combination for the HTC Desire 601 smartphone as soon as you issue the "fastboot reboot" command to prevent your custom recovery from being wiped.
You should now find your HTC Desire 601 smartphone is booting in the TWRP Recovery. Once you get to the TWRP once it will forever be on your device until you choose to wipe it with a stock recovery some time in the future.
Related Posts