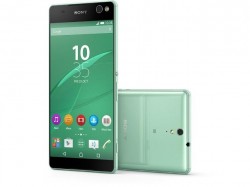 According to users, the KingRoot one-click rooting application can root the Sony Xperia C5 Ultra smartphone. Some of those who have successfully rooted the Xperia C5 Ultra smartphone with the KingRoot tool have said that it didn't work originally, but they ran the app through a few times and it eventually did work. The root status is pretty easy to see if it's rooted or not: just look for the KingRoot app to give you the "success" message after the progress bar reaches 100% on the display. Any device that cannot be rooted will fail. You can still double check your C5 Ultra's root status by opening your Google Play Store app and installing the root checker app.
These are the instructions to root Sony Xperia C5 Ultra smartphones running on the Android 5.1 Lollipop update.
REQUIREMENTS
You must have the Sony Xperia C5 Ultra to follow this guide. We do not know if the same rooting method will work for any of the other versions of the C5 device.
BEFORE WE BEGIN
Enable the Unknown Sources option from your Sony Xperia C5 Ultra smartphone by tapping on the Menu > Settings > Security > Device Administration > Unknown Sources.
We recommend taking a backup of your data before you start the guide to root the Xperia C5 Ultra handset. It's highly unlikely the KingRoot tool will brick your device, but you should still take a backup anyway, just in case you want to restore the data later after taking a hard reset.
HOW TO ROOT SONY XPERIA C5 ULTRA RUNNING ANDROID 5.1
Download the KingRoot one click rooting APK from this link.
Install the KingRoot app directly from your web browse on the Xperia C5 Ultra smartphone.
Check where you would normally expect to find your new apps after you install them and tap to open the KingRoot application that is now on your device.
Tap the large button that is on the KingRoot main page that suggests rooting your device.
Wait until the progress bar reaches 100% on the display and you get the success message before doing anything else.
Close the KingRoot application and reboot your device.
Open the Google Play Store and start installing your new apps that need root access to run. You'll find many of these apps you are probably wanting to install are available directly from the Google Play Store but not all of them. Others will be available directly from the developers' own websites, other app store like App Brain, or file sharing sites like Source Forge.
Related Posts