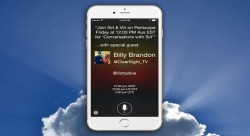 The iOS 9 mobile operating system is the ninth major iteration of Apple mobile operating systems. This version is available in Apple iPhones and iPads. It comes with a plethora of new features that will bring joy to its users all over the world.
Latest Enhancements in iOS 9 Mobile Operating System
The iOS 9 is full of enhancements that makes it exciting for the user. The latest iOS 9 mobile operating system's multitasking features provide more productivity. Some of the top features are:
New Proactive Personal Assistant – A Special Feature in iOS 9.
The new Proactive Personal Assistant system is a brilliant feature present in the latest version of the iOS 9 mobile operating system. Siri has become a "proactive" assistant. Users can ask Siri to remind them about a webpage and Siri will create a reminder to the page the user was browsing. Siri also keeps track of user's daily habits. For example, when a user prepares to go for a run, the special feature in iOS 9 enables Siri to play the running music he plays daily.
Additional features that are included in the latest version of iOS 9 Mobile Operating System Are:
Multitasking: This is a special feature that is available in iOS 9. Users can have two apps open at the same time. Keeping one app open, he can swipe inwards from the right hand side of the screen. From the sidebar, he can open the second app as well.
Enhancements to Note App: Another addition to the latest iOS 9 mobile operating system is the enhancement in Note app. A user can now draw a sketch using his hands. Changes made to Note app will be updated across all the devices because of iCloud.
Better security: In contrast to the four digit passwords that were used in previous versions, iOS 9 requires a six digit password for better security.
Lightweight installation file: The latest version of the iOS 9 mobile operating system is lightweight compared to previous versions. It requires very little space for installation.
Back button: Without enabling the feature in the Settings app, the "Back To" button can be seen in the top left corner after clicking a link.
Zoom Video: A new feature available in iOS 9 is zooming videos as it plays.
iCloud drive app: This app is built into iOS 9. It provides the user with the option to access files that saved into their iCloud drive app.
Mail app: Another powerful feature is the additions made to the Mail app. It allows the user to add drawings, signatures and comments to any photos or documents.
Public transport direction: A public transport direction in maps is a most wanted feature that is added to this version of iOS 9.
Power saving: This feature allows users to activate Low Power Mode that will allow him to save battery life.
Keep phone face down: Using the motion sensor, the latest version of iOS 9 mobile operating system allows the user to save power. If you keep your phone face down, then it will not turn on when a new notification is received. So, the best way to save battery is to keep your iphone face down when you are not using it.
Enable Wi-Fi Assistant: User can enable the Wi-Fi assistant to automatically connect to a cell network.
It is hoped that these additional refinements to the iOS 9 mobile operating system will allow it to withstand the tough competition from the Android operating system and attract more buyers.
Related Posts