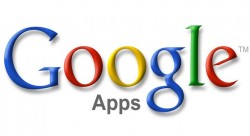 Rich Communication Services program specialist Jibe Mobile has now become a part of Google Inc. Jibe Mobile is a cloud communication company for mobile operators. This acquisition will help Google to take RCM, a new standard for carrier messaging to a global level and easily deploy Rich Communication Services programs to Android users.
What is Rich Communication Services program?
Rich Communication Services, aka RCS, is basically a platform that provides an enhanced delivery of communication beyond SMS (short message service) and MMS (multimedia messaging services). It provides a new experience in mobile communication by offering compelling communication features to mobile users. To take advantage of its benefits, a carrier is needed to support it. It provides users with instant messaging options, chat, text, images, emoticons, video and file sharing facilities. It adds more value to existing messaging technology. It provides robust features. It also helps the customer to share his location and media during the course of a call.
Why Google Felt the Need for Change
Though Google boasts of owning one of the world's largest and most popular mobile operating systems, it has failed to challenge its competitors in messaging apps. Google Hangouts, the messaging apps developed by Google, is less popular when compared to WhatsApp, Facebook Messenger and many other messaging apps. Again, Google felt the need for providing innovative features to make texting a better experience with the Rich Communication Services program having options for group chats, file sharing etc., in addition to instant messaging. So it decided to join hands with Jibe Mobile.
Why the Popularity of SMS and MMS is Declining
SMS services do not provide the option for group messaging. Again there is a limit of 160 characters per SMS. MMS messaging capacities are generally set below 2 MB. MMS cannot handle rich media such as photographs and videos. While using SMS and MMS, there is no way for the sender to know whether the receiver has seen the message. Again, carriers fail to benefit from SMS and MMS because these features are provided by third party operators these days. So RCS is a boon to carriers.
Advantages of Rich Communication Services program over SMS and MMS
The Rich Communication Services program is a new standard for carrier messaging that addresses the shortcomings faced by MMS and SMS. It provides users with an IM-type of text messaging experience in addition to enhanced features like group messaging and file sharing. Users can send high quality photos and videos up to a size of 10 MB. The user can see when the other person is typing a message or a reply. He can also see when the message is delivered and seen by the receiver. Users can block unwanted, unknown messages that may be a part of cyber stalking. It also offers live video streaming.
It seems likely that Google's acquisition of Jibe Mobile as an alternative to WhatsApp and Facebook Messenger will go a long way in promoting and boosting its instant messaging services using the Rich Communication Services program.
Related Posts