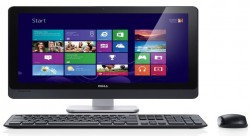 Microsoft Windows 10 Operating System, the latest operating system from Microsoft, is full of excellent features and apps. The new Start menu, Edge browser, and new apps make it the best operating system from Windows to date.
Storage Setting in Microsoft Windows 10 Operating System
Microsoft Windows 10 operating system has made a lot of improvements when compared to its previous versions. Storage settings are a new feature that is available in the Microsoft Windows 10 Operating System. It provides users with a detailed and accurate analysis of the amount of hard drive space used by the applications in the PC.
Windows 8 had a similar option, but it provided limited information. The user only had control for deleting Windows Store apps, which never really consumed much disk space. In the Microsoft Windows 10 Operating System, storage diagnostics provides more real information to the user and the tools available allow the user to view the app that takes up a lot of hard drive space and allows the user to reclaim some of it.
Steps to Access Storage Settings in the Microsoft Windows 10 Operating System and get More Storage Space
For accessing Storage Settings, go to the Start menu and choose the "System" group. Next pick "Storage" from the list. Storage options will display all the drives including partitions, if any, which are available in the system. Clicking on a drive, you will be shown information about the amount of space consumed by each app in the system. Clicking on "System & reserved" you'll see information about the space used by virtual memory, system files, hibernation files, and system restore. Clicking on the "Apps & games" category with show you all the apps that have been installed on your system.
If the hibernation file under System & reserved is taking up more drive space than you'd like, you can disable hibernate. This will delete the "hiberfil.sys" file from the C: drive and free up drive space. Microsoft Windows 10 Operating System allows the user to select an app from the lists provided and uninstall it. This is a new addition to the list of features that are available in Microsoft Windows 10 Operating System. By clicking on "Manage optional features," under Apps & features, the user can see all the applications that are installed. If you don't feel you need one of these, you can remove it by clicking on that app and uninstalling it.
Gain More Hard Drive Space by Deleting Old Apps
Another option to get more storage space in Microsoft Windows 10 Operating System is to delete temporary files. From the driver's storage screen, when you scroll down, you'll see the option to manage temporary files. By clearing these files and emptying the recycle bin, you can get more space. By clicking on Maps, you can open offline maps and clear all the downloaded maps that are not needed.
Moving files to another driver is an option to get some hard drive space. Saving new files to a hard drive will take up more space. So if you save them on another drive, you can easily save that extra hard drive space.
Microsoft Windows 10 Operating System's ability to free up hard drive space with the help of Storage settings is an excellent feature that adds to the user's advantage by freeing up space.
Related Posts