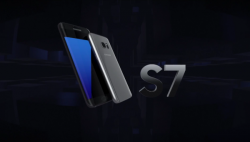 Samsung Galaxy smartphones and tablets are great because they have the Odin flashing tool available. The Odin flashing tool is what you want to flash files with. Whether it be a stock ROM for your device, a custom recovery, or a rooting file, the flashing tool will transfer those files onto your device within a few minutes. The only way that won't happen is if you do not have the USB Drivers running on your computer.
The Samsung USB Drivers are given to us by Samsung and can be a royal pain to have running if you don't know what you are doing. Most confusion stems from the fact that most OEMs have their own unique files for the drivers which makes it difficult to locate the drivers required for you. One of the most popular developers out there for Android, Koushik Dutta, has packaged together a driver that contains drivers from every major OEM put together on one little file. He calls this the universal ADB Driver.
Like Koushik Dutta does on his own computer at home, you too can run the universal ADB Driver on your computer if you prefer that method. You can find that link available after the guide.
These are the instructions to download Samsung Galaxy S7 USB Drivers for Windows PCs:
DOWNLOAD SAMSUNG GALAXY S7 USB DRIVERS FOR WINDOWS PC
Download the Samsung USB Driver for the Samsung Galaxy S7 smartphone directly to the computer.
Open the default downloads folder where the file ended up after the download and drag the Driver file over to the desktop of the computer.
Connect the Samsung Galaxy S7 smartphone to the computer with the USB cable.
Right-click the mouse on the USB Driver file and choose the option that says "extract here" on the menu.
Double-click the Driver executable file (.exe) and it will run.
Choose the 'Next' option from the menu.
Choose the 'Next' option once again and the drivers will install on your computer.
Click on the 'Finish' button and it's complete.
You have just learned how to install the Samsung Galaxy S7 smartphone USB Drivers on your computer that is running Windows for an operating system. You should find all programs are detecting your Samsung flagship smartphones.
Any Samsung Galaxy S7 smartphone in need of some troubleshooting advice should try closing the program you wanted to use and re-opening it again. If that doesn't solve your problem, try turning the computer off and on again. Sometimes the drivers need the computer operating system to reboot before they will run.
Anyone wanting to give the universal ADB Driver a go instead of the official Samsung USB Driver can do so by installing the file much the same way. Just extract the file on the desktop of your computer and follow the instructions on the screen to get your ADB Driver running.
Related Posts