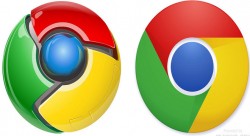 Google Chrome is a web browser that is simple, fast and secure with lots of features. Folks often need tips and tricks for Windows users to take advantage of them all. It is one of the most popular browsers for Windows PC. These tips can be used to save the user's time and make the workflow easy.
Tips and Tricks for Windows Users for Using Google Chrome
Google's Chrome browser is full of shortcuts and hidden functions, to master the tips and tricks for windows users, a user needs to spend some time in understanding these features.
Pin tabs in Google Chrome: When a user has multiple tabs opened in his browser, it becomes very difficult to see what websites are opened. To overcome this problem, right click on a tab and select "Pin tab" and the user can see that tab has been reduced to the favicon's (or 'favorite icon') size. Do this step for tabs that are opened and you can see all tabs easily and can access them quickly. Right clicking on the tab and selecting "Unpin tab" will change the tabs to original size.
Bookmark a Website with its Favicon: Whenever the user bookmarks a page in Chrome, it saves with the text. If a user wants to save the page, he can bookmark the website with its Favicon. The user needs to press CTRL + D and remove the text present in the Name text box and then click "Finished" button. The page is bookmarked with a Favicon.
Sharing a PDF that is Password Protected with Another User is one of many useful tips and tricks for Windows user Google Chrome provides an option to share a PDF document that is password protected without sharing the password. Drag and drop the password protected file to Google Chrome and enter the password to open the file. Now press CTRL+P. A print dialog box will be opened. Click on "Change" under "Destination." The user then needs to click "Save as PDF" under "Local Destination" and click on the "Save" button to save the PDF file. Now the user can share the PDF file without needing a password to open it. This trick helps the user to share a password protected PDF with another user without providing the password.
Recently Viewed Pages: There is the option to see recently viewed pages in Google Chrome. A user, without going to the History Page can view the recently opened pages by just holding and pressing the Back button of the Chrome Browser. It will display the 10 most recently viewed pages.
Text in Address bar: A very useful tip and trick for Windows users when reading an article in Google Chrome is that the text is dragged and dropped to the address bar to search for that text in an article. This tip and trick for Windows users helps to save time by doing regular search.
Calculator: Google Chrome's address bar can be used as a calculator. The user can do basic calculation and can see the results there. It is a very time saving tip and trick for Windows user.
Print Feature: If a user wants to save a page as PDF, he just needs to press CTRL+P to open the "Print" dialog box. Now he can change the print destination to "Save as PDF."
Notepad: Another exciting tip and trick for Windows users when using Google Chrome is that when taking notes, there is no need to install any note taking extension. The user just needs to copy and paste data:text/html,<html contenteditable> into the address bar of Chrome and hit enter. The entire window under that tab will become editable. Just place the cursor and start typing.
All the above Google Chrome tips and tricks for Windows users can be really useful for any user in their day to day operations.
Related Posts