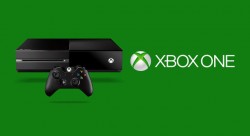 We can view Xbox One achievement images through Xbox live on the web and through the Xbox app. Xbox One achievement images are rewards that are given to users after they complete certain activities that are related to a game or an app. The user has the option of setting achievement images as their dashboard background on Xbox One as well.
Why Download Xbox One Achievement Images to a Windows 10 PC?
Most users like to download Xbox One achievement images to their PCs so that they can set them as a desktop background. They can also use it for locking background images or even creating a Windows theme with them. If a user wants to download the images to his Windows 10 PC without the help of an app, here are the steps to follow.
Steps to Download Xbox One Achievement Images
Using a browser from a Windows 10 PC, the user can open the website Xbox.com. Browsers such as Chrome, Microsoft Internet Explorer or Mozilla Firefox can be used to download the images.
After opening the website, using his login credentials, the user needs to login to his Xbox live account.
Now click on "Achievements." Clicking on "achievements" will display all the achievements he has earned so far.
Next, select the game or app from which to download the Xbox One achievement images.
A large preview will be opened when the user clicks on any unlocked achievement thumbnail picture.
Now right click on the image and select the option "Image URL" which is displayed.
After copying the URL of the image, open it in a new tab.
Enter the image URL, hit enter and download the image.
Once the image is downloaded, go to the address bar and delete the following information from the URL '&format=jpg&h=640&w=1138.'
After deleting the above text, press enter.
The HD version of the Xbox One achievement images will be downloaded. Now the user can specify the path where it needs to be saved.
Once the user has download the Xbox One achievement images, he can set it as a desktop background image, by going to Settings. Click on "Personalization" followed by "Background." Then decide whether to use it as a picture or as a slideshow. The next step is to browse for the picture by clicking on the "Browse" button. Select the image or folder with the images wanted. Click the "Choose picture" or "Choose this folder" option depending on whether you want to select a single image or a group of images from a folder. This will set the Xbox One achievement images as the desktop background image.
Related Posts