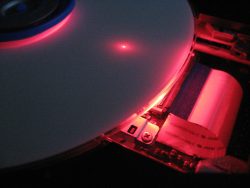 To create ISO files on Windows, MAC and Linux operating systems is a time consuming process. ISO files are single files that contain complete data from a CD or a DVD. Any person who has a working computer can follow the steps given below and create ISO files easily.
What are ISO files?
ISO files are single files that contain disc images. It contains complete data from a CD or a DVD. This file is then mounted and used as a virtual CD or DVD. Through this process, any person can convert CDs and DVDs into virtual data. To create ISO files is useful in cases where you have an old disc that contains important information or videos; you can convert that disc into a virtual disc by creating an ISO file.
How to Create ISO files on Windows Machine
Unfortunately, Windows does not have an in-built way to create ISO files. To create ISO files from your physical disc, you need to install a program called "InfraRecorder." It is a free tool that does not include any "junk ware." After installing the software, insert the disc to be copied into the CD/DVD R/W drawer. Then click on the button named "Read Disc." After that, select a source drive to read from and destination ISO file.
There are many other software programs available that can be used in a Windows machine to create ISO files, but most of them contain junk ware and/or are not free.
How to Create ISO Files on MAC operating System
If you are using a MAC operating system, you can use Disk Utility to create an ISO file. By pressing command + space, you can open the spotlight search box and type "Disk Utility." After that, press the Enter button. Now, insert a disc and click on the File Menu. Now, navigate to the New> Disc image. The user needs to select DVD/CD master as format. Before writing, make sure encryption is disabled. In MAC it creates a .cdr file that is equal to an ISO file. By clicking on File > Open Disk Image, you can mount it from the disk utility application. By using terminal command, you can convert the .cdr file into an ISO file. In some cases, simply manually renaming the .CDR file into an .ISO file works.
How to Create ISO Files on Linux
If you are using Linux, you can create ISO files from the terminal or by using disk burning software. In most cases, Linux uses Brasero as the disc burning utility, by opening the Brasero disc burner utility, and clicking on the "Disc Copy" option. Now, you can copy an inserted disc to Image File. In the Linux operating system, the process is very easy and uncomplicated.
Conclusion
By following the tips given above, you will be able to create ISO files on a Windows, Linux or MAC operating system. Once you have the ISO file, store them safely. Any computer that does not have a disc driver can try to create ISO files and read the ISO files and use them.
Related Posts