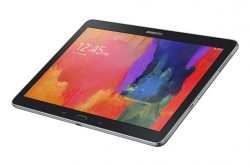 A stock recovery and a custom recovery have a lot in common with regards to they both set about giving people all the necessary tools to recover an operating system from any problem efficiently. The recovery mode offers a separate bootable partition by design, so there's nothing that can stand in your way of booting into that recovery partition and fixing any problem with a factory reset. A recovery partition is also often famous for installing OTA updates depending on your device. In addition to updating the software and restoring the device to its factory default settings, a recovery partition is also useful for carrying out general diagnostic tasks.
That's about where the similarities end between the stock and custom recovery partitions. Third-party developers have deliberately set about making a new custom recovery for the sole purpose of having more features than the limited stock version made by Android developers. While it's considered the Android developers have limited the recovery partition on purpose, third-party developers are needing to upload ROM files by allowing for the installation of zip files. They do this through the custom recovery. Moreover, because installing a new ROM requires a wipe and factory reset between flashing, the third-party developers also built in an option for a complete backup solution — one that is far batter than any other backing up solution we have seen to date. The only arguable exception would be the Titanium Backup application, but that too requires people to root a device before it becomes available.
HOW TO INSTALL TWRP RECOVERY ON SAMSUNG GALAXY TAB PRO 12.2
Open the Google Play Store application from your Galaxy Tab Pro 12.2
Download the TWRP Manager application.
Open the TWRP Manager application from your app drawer once the download is complete.
Tap where is says 'Device Name' and scroll down the list until you get to the Tab Pro 12.2 device.
Tap on the Install option.
Choose the latest version if you plan on running one of the most recent custom ROMs available for your device.
In conclusion, that's how to install TWRP Recovery on the Samsung Galaxy Tab Pro 12.2 using the TWRP Manager application. The TWRP Manager app isn't available for all devices so count yourself lucky you get to install your custom recovery quickly without the use of ADB commands from a computer. The TWRP Manager application is also perfect for its hidden ability to backup, restore, and even reboot. You also get support on hand if you get stuck, plus some additional settings to check out. All this and more is available after you open the app and then swipe from the left side of the display.
Related Posts