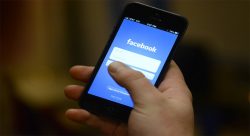 Did you ever wish you could download Facebook videos on your Android phone? Are you someone who uses your Android Smartphone to log into Facebook and watch the videos posted on it? Read on to download Facebook videos on you Android Smartphone easily.
Why We Are Glued to Facebook
All of us enjoy using Facebook to keep in touch and connect with our friends and family. We also share photos, videos, post our likes and dislikes, comment on topics and chat with our friends on Facebook. We post status updates, share and express our ideas and affirm something about ourselves on Facebook. Facebook also helps in triggering a range of emotions like joy, anger, amusement, fear, or contentment within us. Many people would like to download Facebook videos onto their devices so they can watch them without being connected to the Internet.
Android Smartphone and Facebook
An Android Smartphone, as we all know, uses the Android operating system. Android is considered to be the best OS because of its ease of use. Using your Android Smartphone, it is easy to connect to Facebook and other websites if you have an Internet connection. Most Android Smartphones have a built-in Facebook app. If not, then the app can easily be downloaded from the play store and used to open Facebook.
Download Facebook videos on an Android Smartphone
Facebook, like any other social networking site does not provide a direct link to download videos. So, you can use the MyVideo Download tool to download videos on the Android phone. You can download the MyVideo Download tool here at the Google app store. Using this tool, anybody can download Facebook videos on Android by following these steps.
The first step is to download the "MyVideo setting" and from there log into the Facebook account.
After logging in, swipe towards the right in order to access the menu. From the menu, select the option "News feed." Using News feed, you can easily select the video you want.
After selecting the video file to download, tap on the tick icon that is displayed on the side of the video to be downloaded. Now, click on the download icon that is displayed at the top of the screen on the right corner.
The video will be downloaded into your mobile phone. By default, it will be stored in the SD card.
Advantages of Downloading Facebook Videos on your Android Smartphone
The main advantage of downloading Facebook videos on your Android Smartphone is that the user can see the video whenever he wants to without logging into Facebook.
The person does not have to worry about the Internet consumption when playing the downloaded videos.
A person can save the videos to another storage system easily from the mobile phone if he wishes to preserve the videos for later use.
People do not have to worry about slow Internet connections or the Internet getting disconnected abruptly, when they download Facebook videos on Android and playing it directly. They can easily go to the gallery, select the video that is downloaded and play it and enjoy without any hindrance.
Conclusion
To download Facebook videos on your Android mobile is simple and easy. If there is not enough space in your mobile storage device, then you may find it difficult to play the video and watch it. So, you need to ensure that your Smartphone has enough free space since downloaded videos consume a lot of space. Free up storage space, download Facebook videos on your Android and enjoy watching the latest silly cat videos whenever the urge takes you!
Related Posts