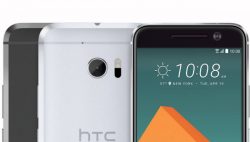 Rooting the Android operating system on the HTC 10 smartphone falls within the boundaries of the law that hasn't yet been focused on with anywhere near enough attention. If you are willing to take the risk and stand up for what you believe should be legal, then you can reap the rewards of using the Android operating system with the administrator privileges. It is just like you would expect to use your computers operating system with administrator permissions when you open it out of the box and plug it into your walls.
Most people choose to root the Android operating system on the HTC 10 smartphone so they can start installing more apps. However, there are other reasons as to why rooting is great. Anyone wanting to swap the stock ROM for a custom version that is made by other developers can do that when they root using this guide because you must have a custom recovery on your device already and a new ROM requires a custom recovery and root access.
REQUIREMENTS
BEFORE WE BEGIN
You will need to enable the USB Debugging Mode on the HTC 10 smartphone if it is not enabled as we speak. You can do that by first unlocking the Developer Options menu and then entering the Developer Options menu and tapping on the box for the USB Debugging Mode so that it is no longer empty. Once done, exit the Developer Options menu and the Android operating system will remember your preferences.
HOW TO ROOT HTC 10 ON ANDROID 6.0 MARSHMALLOW
Download the updated version of SuperSU (version 2.74) from here and have it waiting on the desktop of a computer.
Connect the HTC 10 smartphone to the computer with the USB cable.
Copy the SuperSU 2.74 zip file to the topmost folder of your internal storage SD card and then unplug the device from the computer when you are done.
Turn off the HTC 10 and reboot by holding the hardware key combination for the stock recovery mode and the custom recovery you installed earlier will boot up on the display.
Tap on the Install button from the main recovery menu and follow the on-screen instructions for installing the SuperSU from your internal storage.
Choose the option to reboot the system from the main recovery menu.
In conclusion, that is how to root HTC 10 smartphones running on the Android 6.0 Marshmallow software updates by using an updated version of the SuperSU application — SuperSU version 2.74 and a custom recovery. You can start enjoying your root apps like the Titanium Backup application and remove or freeze the unwanted system apps that are slowing your internal system down.
Related Posts