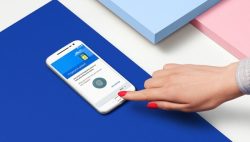 Rooting the Motorola Moto G4 Plus smartphone is going to open up your smartphone life with endless possibilities. Once rooted you are then able to install every app you ever wanted to install, including the likes of the Titanium Backup app–the world's best app to backup your device. Moreover, having root on the G4 Plus is essential for any custom ROMs or kernels you might want to install at a later date. You may find some ROMs come pre-rooted and do not require you to have root access first, but most of them likely will require you to be rooted first.
Here is everything you need to know how to root Motorola Moto G4 Plus smartphones by using an updated version of Chainfire's SuperSU and a custom recovery:
REQUIREMENTS
BEFORE WE BEGIN
We suggest backing up the Moto G4 Plus smartphone before you go ahead with this guide just in case you want to apply a hard reset which wipes all data that is not saved. You cannot use apps like the Titanium Backup app until after you root using this guide, but you can boot your handset up into the custom recovery mode and then take a NANDroifd Backup from within your recovery partition.
HOW TO ROOT MOTOROLA MOTO G4 PLUS RUNNING ON ANDROID 6.0.1 MARSHMALLOW
Download the SuperSU and have it waiting on the desktop of the computer. (You do not want to extract the SuperSU file on the computer, just leave it in the zipped state).
Connect the Moto G4 Plus phone to the computer with the USB cable.
Copy and paste the SuperSU zip file over to the topmost folder of the internal storage SD card. (Keep it at the topmost level of the SD card folders and do not store it in any of the subfolder or you won't see it from within your recovery partition when you try to upload it later).
Unplug your G4 Plus smartphone from the computer and the USB cable and then turn the device off completely from the Power menu.
Boot the G4 Plus up into the recovery mode by holding down the hardware button combination for that mode. (The hardware button combination you need for the recovery mode is the Power button and the Volume Up button held down simultaneously for a few seconds until you can see the recovery partition on the display).
Tap on the "Install" option from the main recovery menu and browse the SD card for the SuperSU package that you copied and pasted there earlier.
Follow the on-screen instructions to complete the installation of your SuperSU files.
In conclusion, that is how to root Motorola Moto G4 Plus smartphones when they are running on the Android 6.0.1 Marshmallow software updates by using an updated version of the SuperSU application and your custom recovery partition.
Related Posts