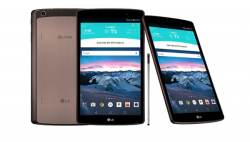 There is only one way to get full privilege control over your Android operating system on the LG G Pad 2 8.0 tablet, and that is with root access, so you unchain the operating system. Operating systems like Android come to us locked mainly for the sake of giving us extra security but also to force us into using the system apps that generate phone carrier networks more money. Ideally, these companies like LG would love for you to continue using their services that they offer on the smartphone or tablet that you bought from them. They do not in any way force you to open these apps and use them — though if they could come up with an ethical way of doing that I am sure that they would. What they do though is make it impossible to remove them from the device for as long as you have a locked operating system. Anyone who chooses to root the LG G Pad 2 8.0 tablet can take advantage of having the additional privileges that a rooted operating system gives and quickly remove the system apps that they do not want.
Root access is only reserved for advanced Android users though because removing the system apps comes with an element of risk involved. Most apps that are out there to help you remove the system apps also have the ability to remove all apps running. Apps are not just what we play games with; they are also some critical things that your operating system needs to keep it from being bricked. Remove the wrong app and you can get a bricked device that a hard reset or flashing a new ROM will not fix. Once you have worked out which apps can be removed to increase the performance and battery life on the LG G Pad 2 8.0 device, you can install something like the Titanium Backup application to help you remove the unwanted system apps.
Here is everything you need to root LG G Pad 2 8.0 by using the KingRoot universal one-click rooting tool so you can do things like removing the system apps, plus a wide range of other things that apps can help you out with to improve your tablet.
HOW TO ROOT LG G PAD 2 8.0 RUNNING ON ANDROID 5.0.2 LOLLIPOP
Check that your G Pad 2 has the Unknown Sources option enabled by tapping on the Menu > Settings > Security > Unknown Sources and check the box that is there available for that option if it is not.
From the G Pad 2 tablet, open your web browser app and download and install the KingRoot APK the same way you would usually install an APK file to it turns into an app available from your app drawer.
Head to the app drawer and tap to run the newly installed KingRoot app.
Tap on the large button on the main page that suggests it is the one to root your tablet.
A progress bar should now appear on the screen, wait until it reaches the 100% mark and then check for a success message from the KingRoot team that lets you know that your device is rooted.
Exit the KingRoot app and then reboot the LG G Pad tablet.
In conclusion, that is all you need to root LG G Pad 2 8.0 when it is running on the Android 5.0.2 Lollipop software updates. You can open your Google Play Store application and install any of the root checker apps that are available to install both for free and paid versions if you would like some additional features you consider to be worthwhile.
Related Posts