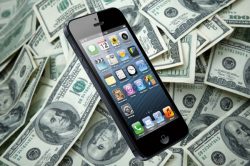 You don't need an expensive Smartphone anymore. A few years back, you had to spend thousands of dollars to own a Smartphone loaded with features. But things have changed. There are many manufactures who are offering inexpensive Smartphones for a lot less money.
Reasons Why You Don't Need an Expensive Smartphone Anymore
Until a few years back, cheap smart phones were on display for prepaid users. The CPU performance of such phones was very bad. It just could not match with the interface. The phone performance was lagging when you tried to move from one app to another or from one browser to another. Even its display was not up to the mark. The camera quality of those phones was below par. However, now you can get a high end performing Smartphone for a small price.
Cutting Down the Hardware Costs
You don't need to buy an expensive Smartphone anymore, because manufactures like Motorola and Asus are manufacturing high end Smartphones that match the performance of many expensive Smartphones at half the price. With Android 4.4, Google is focused on cutting the hardware expenses and reducing the amount of memory required for running a Smartphone. Windows phones have already been performing well with low end hardware. Over the years, the hardware cost have come down making it easy to make low cost Smartphone's with high end features and therefore making it unnecessary to buy an expensive Smartphone anymore.
Features of Moto G4 and G3
Slow performing Smartphones are a thing of the past. Motorola's Moto G4 that costs less than $150 is an example of why you don't need an expensive Smartphone anymore. Moto G4 has a very good screen and comes with 5.5 inch display. The phone runs on the latest version of Android, Android 4.4. The camera quality is really nice. It can easily match the quality and standards of an iPhone. The CPU performance of the Motorola's Moto G4 is top notch. It is matching the standards of the Samsung Galaxy Series. At below $150, now, you get a quality Smartphone with 5.5 inch display, high end camera, fast performing CPU and a great looking Smartphone. Moto G3 is another high quality Smartphone that can be purchased for about $130. The camera quality of this Smartphone is one of the best in the industry. The HD quality screen makes movie viewing an awesome experience.
Other Low Budget Phones That Give You Excellent Performance
Not only Motorola but other manufactures have also started manufacturing low budget Smartphones with excellent features. Microsoft Lumia series offers low budget Smartphones costing below $100. Even though the performance of the phone is nowhere near an iPhone or Samsung Galaxy S3, it is still a good buy for the given price. You couldn't imagine getting such a high-quality phone a few years back at this price. With the breakthroughs some manufacturers are making, buying an expensive Smartphone anymore just doesn't make sense.
Conclusion
Years back, only the rich could afford to buy high end Smartphones. With the development of technology and the decrease in the price of hardware, many manufactures are coming up with cheap phones with high end features. Today, you don't need to buy an expensive Smartphone anymore as you can easily get Smartphone's at a low price that are matching the features of expensive models.
Related Posts