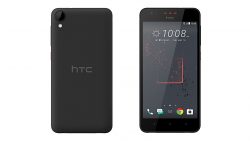 The SuperSU package is all you need to get in control of the root user account on the HTC Desire 825 smartphone. Once you have unlocked the bootloader and then got the custom recovery image installed, you can then flash the SuperSU manually from the custom recovery yourself. Doing so is one of the most common ways of becoming the root user and gaining control of the root user account so you can start installing any of the applications that require the root access before they can run.
The SuperSU is all your device needs to put you in control of the root user account where you then get to decide what apps are given root access. There are many apps out there that need this root access before they can run. Others rely on root access to enhance the features available to you when you run the apps.
REQUIREMENTS
BEFORE WE BEGIN
We advise that you do follow our instructions that involve downloading the SuperSU package to the computer before then transferring it onto the device because it is the safest way of getting it onto the device. We don't recommend doing it directly from the device itself.
HOW TO ROOT HTC DESIRE 825 RUNNING ON ANDROID 6.0 MARSHMALLOW WITH SUPERSU
Download the SuperSU directly onto the computer.
Open the default download location on the computer to find your file (typically the Downloads folder on Windows) but do not extract the file.
Connect the HTC Desire 825 smartphone to the computer with the USB cable.
Copy the SuperSU from the folder its in to the internal storage SD card and then unplug the device from the computer when it is done.
Boot the HTC Desire 825 smartphone into its Recovery Mode by pressing the regular hardware key combination for that mode.
Tap on the Install button and then follow the guidelines for finding the SuperSU from the SD card.
Once selected, follow the guidelines on the display to install the SuperSU file.
Choose the options that say "Reboot" and "System" from the recovery menu once the flashing is complete.
The Desire 825 phone is now rebooting back into its normal mode where you can begin using the device with root access for the first time.
The SuperSU is now that you have completed the guide on how to root HTC Desire 825 smartphones running on the Android 6.0 marshmallow software updates that made use of the SuperSU package by Chainfire. You can see that the SuperSU application is now installed on the computer. You can open the SuperSU app and check out its settings, including the full unroot option that is available inside. Nothing needs adjusting before the root apps are available for you to install, however. You just need to find them online and then run them before the SuperSU then prompts you with a message asking you to confirm you do want to grant it root access.
Related Posts