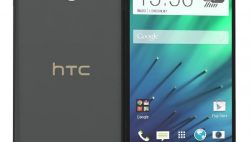 Most versions of the Android operating system that is running on manufacturers and OEMS smartphones and tablets comes with what is called Recovery Mode. The Recovery Mode is there so people can always get into the recovery partition no matter what problems they are facing with the Android operating system the same way the Safe Mode is there for people with Windows computer to help fix problems relating to viruses. The Recovery Mode on Android is also ideal for applying updates on many devices.
There can be a mixture of ways for people to get into the Recovery Mode on Android depending on what best suits your needs. The experienced Android user can use Android Debug Bridge to get into the Recovery Mode on a computer by applying commands from a command window. As long as the ADB is installed on the computer first, you can get there just by typing a few words and having the device connected to the computer with the USB cable with USB Debugging turned on from the Settings. Android users who have the operating system rooted can use that root access to install apps like Quick Boot. The Quick Boot app is perfect for anyone who wants to get into any of the available modes on Android without having to use ADB or remember hardware button combinations. The third way for getting into the Recovery Mode—and the most popular way that we are showing you how to get into in this guide—is by using the hardware button combination.
HOW TO GET INTO RECOVERY MODE ON HTC SMARTPHONES AND TABLETS
To get into the bootloader before finding the Recovery Mode first, you need to start with the device switched off completely.
Boot it up by holding the Volume Down buttons and then press the Power button with the Volume Down button stilled pressed down.
You are now in the fastboot mode. Select HBOOT from the menu.
Select the Recovery from the menu on the following screen that appears after you press the HBOOT.
In conclusion, that is how to get into the Recovery Mode on an HTC smartphone or tablet. The same hardware button combination should work for most HTC devices. If the button combination did not work for you, then you can try Google searching for the Recovery Mode button combination that is for your particular device. Additionally, you can choose to try one of the other methods for getting into the Recovery console instead. Just remember that ADB commands require you to have installed the ADB on the computer first, and the Quick Boot app needs you to have root access on the HTC smartphone.
Related Posts