Most of us under the age of seventy-five have now at least worked out that a web browser is a gateway to the internet. A significant amount of us have our web browsers of choice to help get us there and life without that same browser is less than ideal.
Similarly, if we get used to having a particular web browser to use and its features change, it can also be a bit of a drag. For many, that scenario played out in the November update for the Microsoft Edge browser—the version 1511 update where the Microsoft Edge browser now has a new tab preview feature.
Disabling the Microsoft Edge tab preview in Windows 10
Head to the Search Windows box that is available in the taskbar and type "Regedit" to find the Regedit application.

Click on the "Regedit" application that becomes available. so you then open the Registry Editor.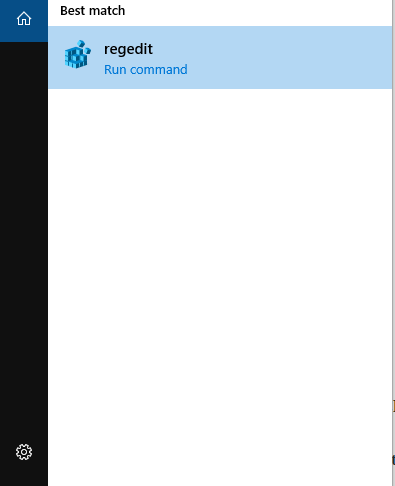 Navigate to this path: HKEY_CURRENT_USER\SOFTWARE\Classes\ Local Settings\Software\Microsoft\ Windows\CurrentVersion\ AppContainer\Storage\ microsoft.microsoftedge_8wekyb3d8bbwe\MicrosoftEdge \TabbedBrowsing by double-clicking on the folders that are available for each.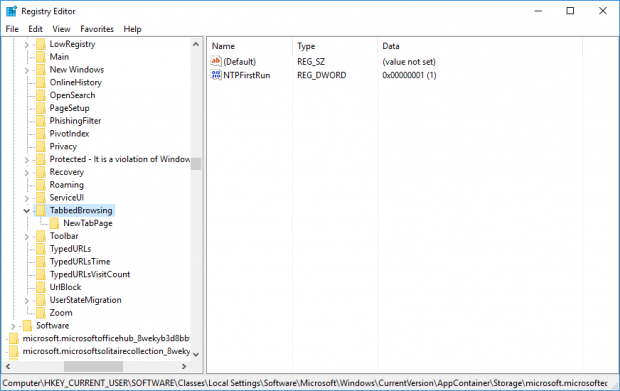 From the right side pane, right-click the white space and select "New" followed by "DWORD (32-bit) Value" by clicking on those options.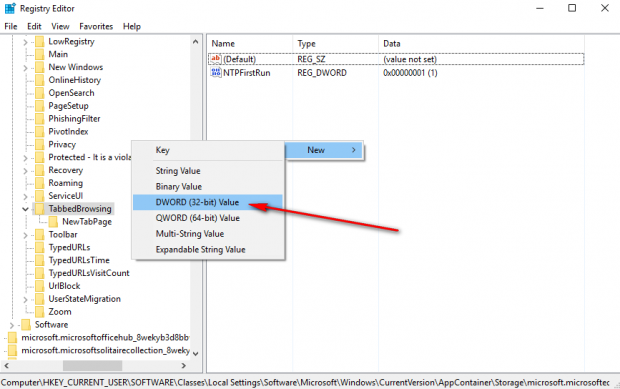 Click on the box where it gives the chance to give your value a name and call it "TabPeekEnabled."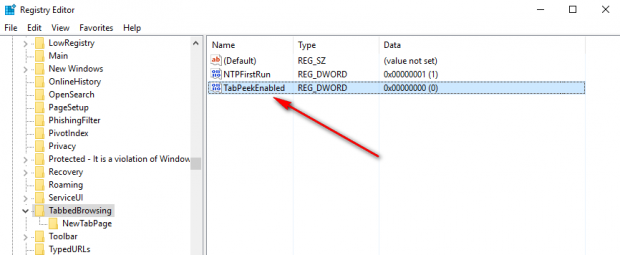 Double-click on the "TabPeekEnabled" value and set the "Value data" to zero and keep the "Base" as "Hexadecimal." Finish up by clicking on the "OK" button.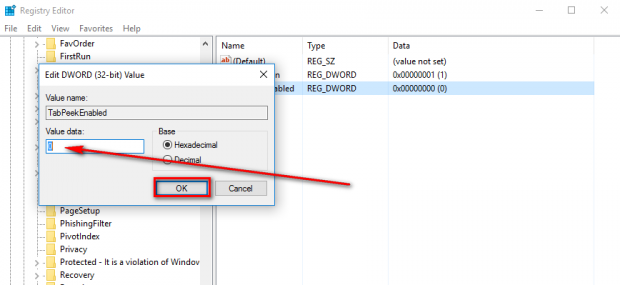 Close any of the Microsoft Edge browser tabs that might be open and then reopen Edge from scratch by clicking on the Edge icon in the taskbar.

You should now find that your new Microsoft Edge tab preview feature has been disabled just like in the example below.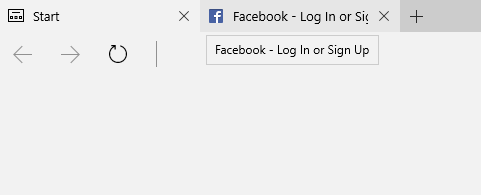 That is all that is required to disable the Microsoft Edge tab preview feature that is found in the Microsoft Edge browser if you are using a version of the Windows 10 operating system after having the Windows 10 November Update (version 1511) installed on your computer.
Related Posts