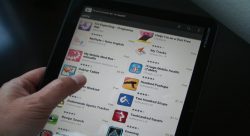 There are many people who do not use file managers for Android and at the same time there are many others who cannot do without using the file managers for Android. There are many files managers available for the Android Smartphone, but to choose the best is always a difficult task for many. The following tips will help people to select the best file managers for this type of phone.
Best File Managers for Android
Before we get into introducing the best file managers for Android, it is important to note that we are not listing the ES File Explorer. For many years, ES File Explorer was arguably the best file manager for Android users worldwide. But, recently, it changed, thanks to the introduction of ads. Due to the ads getting displayed when using the ES File Explorer, its popularity has come down and so now it does not occupy a position in our list of the best.
Solid Explorer: Solid Explorer is one of the best file managers for Android. Over the years, it has gained good popularity among people. It contains many useful features and it is good to know that the development team is continuously working on the app to add more and more features.
This app is very easy to use and is straightforward. You can get quick access to your most used files/folders. It has a neat interface and a dual-pane mode. When dual-pane mode is enabled, just flip the phone to landscape mode and you can see two panels making it easy for copy and paste.
Solid Explorer also supports rooted handsets. It is an excellent feature, especially for users who are looking for advanced functionalities from a file manager. The app is highly customizable, thus making it easy for you to change the look of the file manager. You can also hide folders, making it one of the best file managers for Android users.
Amazon File Manager: Amazon File Manager is free with no ads and is suitable for light browsing. It allows SMB sharing of files, material design, and root explorer.
Cabinet Beta: For a clean, minimalistic experience and quick access to different folders Cabinet Beta is a good choice. It is one of the initial apps that support Material Design. It is free with in-app purchases.
Built-in File Manager: "Built in File Manager" is for those users who do not wish to buy another file manager for their Android Smartphone. The main advantage and disadvantage of the built in file manager is that it is very simple. It shows little information to the user. For example, when you go to downloads, it will show only downloads. To get more useful information, Android users have to install third-party file managers.
The Marshmallow version of the Android offers a better version of the default file managers for Android users. Even though it is not as good as files managers that you can buy, it provides you with more information when compared to the built in file manager.
Samsung and LG have shipped their Android Smartphones with built-in file managers for Android users and most people are pretty comfortable with it. But, if you have specific needs, then you need to look for the best file managers for Android that will serve your needs.
Related Posts