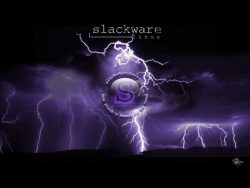 If you need to search for and find anything in Slack, you first need to know what Slack is and the purpose for what it is used and how it is used, as well. A collaboration system supported by instant messaging is a brief description of Slack.
Four employees in a company came up with a cloud-based collaboration system that began as an internet tool for their company. The acronym means "Searchable Log of All Conversations and Knowledge." As the name suggests, it was a repository of interactions between people that represented individuals and collective knowledge of the participants. This knowledge was stored for future reference. To find anything in Slack, you need to understand the facilities offered in this collaboration system.
Facilities Offered by Slack are:
Channels, including private channels for privacy.

You can separate discussions and messages per topic or section or even as per purpose.

Direct traditional instant messaging to a single person.

Sharing files across your team as this

facility

is an important part of collaboration.

You can

find anything in Slack

through its search functionality that can be quite specific and enables you to search relevant information even from within documents.

Notifications and preferences setting at both the individual and business levels.

Different platforms to integrate on your desktop apps for Windows, Linux (beta) and Macs and on mobiles apps for Android, iOS and a beta version for Windows Phone.

Pricing that is per user or for-life membership.

Integration differentiates Slack into a collaboration system that centralizes all your notifications.

Integration enables you to have a centralized repository for notifications from your sales personnel, social media and other departments, including your tech support people. You and your team can decide your plan of action based on this

facility

to

find anything in Slack

through relevant searches of this central repository.
Ways to Find Anything in Slack
If you look on the upper-right hand corner of the Slack screen, you will locate its search box where you will also see some tips to narrow down your search. Results start populating in the right pane of your screen when you fill up your search boxes.
Results from all members and channels will be displayed initially, but you can sort these by relevance and recent activity. At this stage, you may not find anything in Slack that is terribly useful, so you may need to narrow down your search by using some other criteria.
Modifiers
Modifiers could be time, conversation, or property related and you can use them in combinations to efficiently narrow down your search to specifics.
Time

Conversation

Property
For example, to find anything in Slack that is relevant, you can use: from:@Susan modifier to see results only from Susan. You can further narrow your search to specify: after:2016-12-01.
Conclusion
Use of multiple modifiers in the same search narrows down the results into very specific, relevant and useful information coming up in Slack search results. You can find anything in Slack if you learn and practice using modifiers in your search criteria.
Related Posts