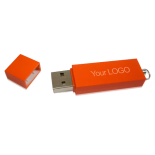 What is the single most important reason you think you will need to create a bootable Linux USB flash drive? It is true that things do not always keep going good in our lives and yes, these things also include technology. Bad things do happen to our PC's and laptops when we least expect them.
The motherboard or the printed circuit board (PCB) of the computer might develop an issue where a small circuit has shorted or a laptop keeps overheating on continuous and extended use. Your PC could get a malware infestation as you have probably been a bit careless and not updated your antivirus software regularly as you should. There are many scenarios of things going wrong with your PC's and trying to make an exhaustive list would prove futile.
You will need a bootable Linux USB flash when your regular PC does not start or boot up normally, due to some reason.
Disaster Scenario
For example, the laptop you are currently using, are so dependent on, for personal and official work, gets heavily infected with malware and subsequently become unusable. Currently, your top priority may not be concerning getting the laptop working again, as much as recovering and retrieving your precious personal photos and important business documents.
What is your course of action, in this situation? One answer is to get yourself a bootable Linux USB flash drive. Keep in mind that, that although the Windows operating system on your PC or laptop, has been infected by the virus or malware, this does not preclude access to the files stored on the infected computer system through another operating system, like Linux. What do you do to create a bootable Linux USB flash for yourself?
Create a Bootable Linux USB Flash Drive
Open source software or freeware, as it sometimes referred to, are utilities and applications that are available freely on the internet. You can download and use them on your personal computer and laptop, without any cost or paid licences.
What is a simple process to do this? In Linux, there is an open source utility you can use to create a bootable Linux USB flash drive.
Download UNetbootin onto a USB flash drive (minimum 8 GB capacity).

Then download and run the utility. UNetbootin then copies Linux for you onto the USB flash drive after the download has completed.

Now reboot your personal computer or laptop with the USB drive still firmly inserted into the USB port.

If the reboot does not go through, then change the USB flash drive to the top of the booting order in the BIOS, or basic input output system.
Now you can recover the documents and photos that you want from the infected hard drive of the personal computer or laptop. This completes the process to create a bootable Linux USB flash drive.
Conclusion
We have seen that we can create a bootable Linux USB flash using the UNetbootin utility. This flash drive lets you access lost files on your PC or laptop that have been rendered unusable due to a malware/virus infection.
Related Posts