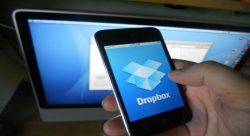 No one wishes to share all the information they store in their Dropbox account with others. According to reports published by Dropbox, there are more than half a billion people using Dropbox. If you are a Dropbox user, you have to think about how to secure your Dropbox account. Here are some steps you can take to make sure your information is safe and sound.
Different Ways to Secure Your Dropbox Account
Use a Strong Password
There are many people out there who use some common passwords that are easy to remember to connect to their Dropbox account. Easy for you to remember, can also mean it will be easy for a hacker to guess. If you want to secure your Dropbox account, you need use a strong and secure password. It is best to use a password generator to create a strong and secure password that can protect your valuable data stored in the Dropbox account.
You can change your Dropbox password by going to your Dropbox account and clicking on your profile. Select the option "Settings." Now, click on the option "Security" and from there choose "Change Password." Dropbox will ask you to enter your old password and after that you can enter your new password that is stronger and more secure compared to the old one to secure your Dropbox account.
Follow the Two-Step Verification Process
Another option to secure your Dropbox account is to go for two-step verification. The advantage of a two-step verification process is that once you set it, you not only require a password to connect to your Dropbox account, but you also need to enter a verification code. The verification code will be sent to your mobile number, so the chances of someone logging into your Dropbox account are less even if they gain access to your password.
To secure your Dropbox account by setting up the two step verification, log into your Dropbox account, click on your profile and from there choose the option settings. Now, click on the Security tab and from there click on the Two Step Verification that is displayed below the change password option. Next, click on the enable button. A window will be displayed where you need to enter your current password to set up the two step verification code. In the next window, select the option "text messages" or "mobile app" based on your requirement.
Handling the Current Sessions, Apps Linked and Devices
Before you log off, one more security check needs to be done. Under the two-step verification, you can see there is one option to manage your current sessions, devices and linked apps. This section shows you the information about the browsers currently logged in and the locations, devices that are connected to your Dropbox account, etc. If you see any old devices that are not in use, you can remove them from the list. You can also remove the apps that you are not using now from this list.
Encrypting Important Files
You can also go for encryption of important files before putting it in your Dropbox account. It is another way to secure your Dropbox account, even though it is not that easy and is more suitable for advanced users.
Conclusion
It is very important to protect your files in the internet. Dropbox is a great option to store your valuable files online instead of taking up space on your hard drive, but you need to make sure to secure your Dropbox account from prying eyes.
Related Posts