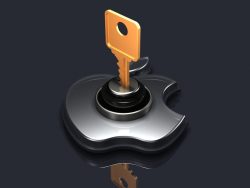 Do you know how to change or reset your Apple ID? Your Apple ID is important information and you should protect it from others. For security reasons, it is better to change or reset your Apple ID password on a regular basis so that no one can can hack your system.
Importance of Your Apple ID
Your Apple ID can get you into the Apple store. Be it music, apps, movies or subscriptions, you need to provide your Apple ID and then download it to your Mac or iPhone. You have the power of buying at your fingertips with your Apple ID. This means your Apple ID password is something that needs to be protected. This is especially if you routinely make purchases over the internet. You should change or reset your Apple ID on a regular basis. If it falls into wrong hands, you could end up losing some of your vital information along with thousands of dollars. Making sure you change or reset your Apple ID is the best way to keep your account protected.
Steps to Change or Reset Your Apple ID
Login to your Account
To change or reset your Apple ID, you need to go to the Apple website and then log into your account using your current Apple ID and password. If you have enabled the two factor authentication, then you need to verify that too, to successfully login to your account.
Account Details Screen
From the Apple ID account details page, you can change your account name, address, email ID and billing address and even check what all devices are attached to your account. Now, move to the security section and from there you can change or reset your Apple ID password.
Creating a New Password
Click on the option "Change Password" and use a strong password that contains uppercase and lowercase letters and at least one number. It is important to use a password that is strong and not easy to guess so that you can protect your Apple ID from falling into the wrong hands.
Setting the New Password
For changing your Apple ID password, you need to first enter your current password. Then in the new password and confirm password text boxes, enter the new password. Once you're done with this, click on the "Change Password" button. A confirmation message will be displayed. You have now successfully changed your Apple ID password.
You need to keep in mind that once you have changed your Apple ID password, all the devices that are attached to that Apple ID will be affected. It means you will have to login to your MAC or iPhone and use the new password so that it works without any issues.
Password Manager for Creating Strong Passwords
There are many good password manager apps available that can help you create strong passwords. A password manager not only creates strong passwords, but also makes sure they are hard to crack. Some of the common password manager apps are LassPass, KeePass, 1Password and RoboForm. Depending upon your requirements, you can choose any one of them for creating a strong password.
Conclusion
Apple IDs are very important and as a user, you need to carefully protect it. It is easy to change or reset your Apple ID and it is considered the best way to protect your Apple account.
Related Posts