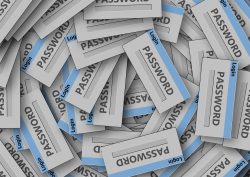 Forgetting an account password is never a pleasant experience. Nevertheless, it happens. When it happens, your best course of action is to find ways to recover your account. If not, you'll completely lose access to your important data. If this happens to your Windows administrator account, you won't be able to access your computer. Furthermore, Windows doesn't offer an easy option for account recovery.
Fortunately, you can still recover your Windows account and log back in to your computer. The following methods offers possibility for you to fully recover your account even if you can no longer remember the correct login password.
Use Other Sign-in Options
Windows offers other sign-in options so you don't get stuck with just the password. These options will definitely come in handy in times you forget your login password. You can sign in to your Windows account using PIN or picture password. You can also sign in using another administrator account if ever you have one.
Once you've successfully signed in, you can reset the password of your main Windows admin account via command prompt. Just press Win + R to open the run dialog and in it, type cmd or cmd.exe then press ENTER. This will open the command prompt.
On the command prompt, type the command below and simply replace account_name with your main Windows account name and new_password with your new account password. Make sure to note down your new password so you don't forget it again. To confirm, press ENTER.
net user account_name new_password

Reset Windows 10 Password Online
If the account you used as administrator on your Windows computer is an Outlook account, your computer will prompt you to reset Windows 10 password online. You need another device to do this. It can be another computer or just your smartphone that has Internet access.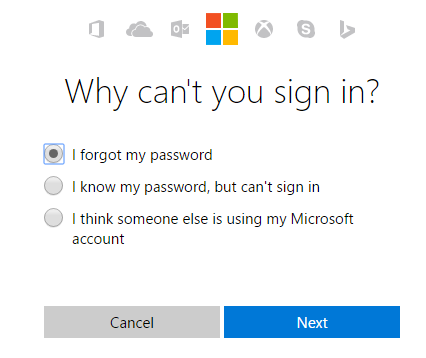 To do this, go to Microsoft's password reset page here and then select "I forgot my password". Just follow the steps shown on the screen. Do note that this will require you to have access to the alternate email address or phone number that you linked on the said account. Once your password has been reset, you can sign in using your new password.
Password Reset Disk
If you have a local user account with a password reset disk, you can reset your password by simply inserting your reset disk on your computer. After which, go back to your Windows login screen and try to type a random password. During this failed login attempt, the "Reset Password" option will appear. Click on it and follow the on-screen guide to reset your password. You will then receive a confirmation that you have successfully reset the password for your local Windows user account.
Reset Windows Password via Third-Party Software
There are various third-party software that offers you the ability to reset your Windows login password. One good example is PCUnlocker. With it, you can create a bootable CD, DVD or flash drive on any computer that you have access to. You may then use this bootable drive to boot your locked computer and finally reset your local admin/user password.
With the above mentioned options, you can avoid doing drastic measures just to regain access to your computer such as completely resetting your PC.
Related Posts