Does Android have viruses (otherwise known as malware)? Everything has viruses, regardless of what Apple fanboys want you to believe. The real questions are: What are the chances of your Android phone being infected? Do you *have* to download anti-virus (also known as anti-malware or mobile security) apps to protect yourself? By and large, the answers – drum roll please – are a) Your risk of infection depends on your downloading habits and b) No.
In the current state of affairs in the Android world, phones are primarily infected when users download content (such as apps) from questionable sources. If you are one of those people that only downloads apps from Android Market, then you have (almost) nothing to worry about. Does that mean Android Market does not and cannot contain malware? Refer back to my earlier statement about everything having viruses to answer this question. However, so far there have only been a handful of cases involving malicious apps on Android Market and Google has pulled the apps and remotely wiped them from handsets. (Although, in some cases, there has been the need to reset phones to stock or use a security app to clean out the infection.) As long as you use a little bit of common sense while navigating Android Market (such as looking at the app name, the number of times an app has been downloaded, who the developer is, app ratings, app reviews, and what access permissions are requested), you should be safe. Now, of course, if you are in a habit of downloading apps from other sources, then you are exposed to a much higher level of risk.
In the end, Android is not like Windows where you *have* to have an anti-virus/anti-malware/mobile security app installed to stay safe; but if it helps put your mind at ease, there are plenty of reputable free anti-virus to pick from. We have listed the best ones for you here.
(Note: If you are using a task killer, be sure to add the anti-virus app you use to the ignore list.)
This article is part of our Best Free Android Apps repository. Feel free to drop by to learn more about the best free apps across a variety of categories!
Table of Contents
Best Free Anti-Virus
App Name: Lookout Mobile Security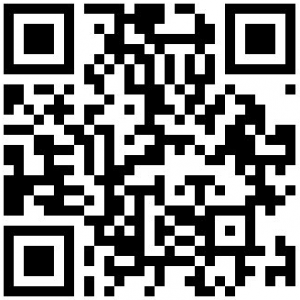 Developer: Lookout, Inc.
Download Size: 1.5 MB
Version Reviewed: v5.12
Requires: Android 1.5 and up
Pros
Provides comprehensive protection against malicious apps: Viruses, malware, spyware, etc.
Does automatic/live scans of new apps, allows users to initiate on-demand scans of all apps, and gives users the option schedule on-demand scans of all apps to happen on a daily or weekly basis.
In addition to security protection, has the ability to

Backup and restore  your contacts.
The ability to locate a missing/lost phone.

Users can chose to show Lookout in the notification bar (the icon and action notifications will be shown) or they can chose to disable Lookout's icon from the notification bar.
Allows users to enable/disable the security and backup, and missing device components as they please. (Security and backup can be enabled/disabled from within the phone while the missing device feature can only be disabled by logging into your Lookout account on mylookout.com.)
Ads-free.

Cons
Protects against malicious apps – not malicious files.
Lacks some extra protection features such as reviewing Android device settings and highlighting potential security risks, web protection, etc. that other mobile security apps have.

(Lookout Premium, $2.99/month or $29.99/year, provides some enhanced protection with a privacy advisor module, the ability to backup photos and call history, and the ability to remotely wipe and lock lost devices.)

Cannot be installed on/moved to the SD card.

Discussion
Lookout Mobile Security is the one of the pioneers of Android mobile security; and to this day they are the best choice for security (virus, malware, spyware, etc.) protection.
In terms of features, Lookout Mobile Security is actually fairly barebones when compared to rival security apps. Lookout provides protection from malicious apps (virus, malware, spyware, etc.), the ability to backup and restore contacts, and the ability to locate (& "scream") lost devices. Other security apps have more features such as web protection provided by Webroot Mobile Security Basic and Android device settings review provided by Anti-Virus Free. What makes Lookout better than the rest, however, is the security team that backs the product.
Lookout's security team is extremely active in detecting and outing malicious apps; they are constantly on the ball. Indeed many security bulletins often appear from Lookout before any other security app vendor. Heck, sometimes Lookout even beats Google to security announcements. As of right now, there aren't any "which-app-has-the-best-detection-rates" comparisons for Android because, frankly speaking, there are not very many threats on Android; and the threats that do exist are known by most/all vendors and therefore most/all apps protect against them. However, the proactive-ness of Lookout's security team ensures Lookout users are provided with the most up-to-date protection whenever new malicious apps are found. In my opinion, this alone is enough to justify Lookout over the rivals.
That said, there are two observations I would like to make:
Lookout doesn't have some of the enhanced protection features that other security apps have, yes. However, the advantage of not having extra protection modules, like web protection, is battery savings. If this was about PCs, more features would typically mean better product. However, this is about mobile phones. As economists say "resources are scarce": There needs to be a balance between features and battery usage. Having many features may mean more comprehensive protection, but if your phone only lasts an hour on full charge, what use is all that protection to you? By sticking to security features that scan malicious apps, and not providing other enhanced features like web protection, Lookout has decided providing protection against malicious apps and saving battery provides better service to users than adding in other protection modules and using excess battery. And I am inclined to agree. So far, as far as I know, all malware on Android has been through malicious apps and malware on Android will most likely continue to be through malicious apps because of how the OS is built. So why have other protection modules wasting battery life when they don't enhance my protection by a reasonable amount? In other words, the extra battery life usage is not justified by the marginal increase in security.

There is one extra protection feature I would like Lookout to add in, however. That feature is an on-demand scan that reviews Android system settings and notifies the user of

potential

security risks, such as USB development mode being left on or allowing non-Market apps to be installed. That is not to say Lookout should scream bloody murder, but rather it should inform users about the risks. This security feature will enhance protection by raising user awareness about Android system settings and the effect on battery life, in my opinion, would be minimal.

Lookout protects against malicious apps; but it does not protect against malicious files. The difference between malicious apps and malicious files is active malware vs dormant malware. Malicious apps are actively being, well, malicious; they are either transmitting your private information, downloading crap, making changes to your phone, etc. Malicious files are dormant; they have no effect on user security because they are not active – they are not doing anything. They are just sitting there until the user decides to run the APK (the Android equivalent of an EXE) and install the malicious app. Once the user runs the APK and installs, that is when the malicious file becomes a malicious app and Lookout kicks in.
There is, of course, some logic in protecting against malicious apps but not protecting against malicious files. Firstly, the point where a malicious file turns dangerous is when it turns into a malicious app; when it is installed. Before that point, the malicious file is causing no harm to anyone; it has the potential to cause harm, when used, but it isn't at the moment. When it does start causing harm (i.e. when it is installed), Lookout comes in and detects the malware so, in the end, Lookout does not leave you vulnerable. Secondly, in order to detect malicious files, Lookout would have to actively monitor phone's internal memory/SD card and scan newly downloaded or imported files. This would have a much larger drain on battery as opposed to how Lookout works right now. Similar to the previous bullet point, I presume the Lookout team made the decision of not monitoring files because they felt the tradeoff of excess battery usage was too high for minimally increased security. However, I am less inclined to agree with the Lookout team on this point than I was with the last point. I do feel the team should look into if it is possible to only monitor for APKs – as opposed to all files, to save battery life – in internal memory/SD card to preempt the installation of malicious apps. Nonetheless, I may not agree with them, but I understand and accept their logic for not doing this at the moment.
To conclude, Lookout Mobile Security is not the most feature-filled anti-virus app out there. However, it is an app that is backed by excellent behind-the-scenes work. As a result, it provides one of the best levels of protection. Lookout Mobile Security is the best free anti-virus/anti-malware/mobile security app.
Runner Up
App Name: Webroot Mobile Security Basic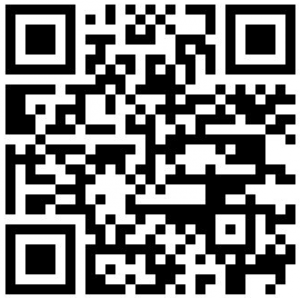 Developer: Webroot Software Inc.
Download Size: 2.8 MB
Version Reviewed: v1.8.15.640

Requires: Android 2.1 and up
Discussion
Some Windows users may find the name Webroot is familiar. That is because Webroot is a company that provides semi-popular security solutions for Windows; they have recently moved into the Android market and I must say their first Android offering is stellar.
If you were turned off by the lack of extra protection features in Lookout Mobile Security, Webroot Mobile Security Basic may be more your style. Webroot Mobile Security Basic has anti-virus, anti-theft, web protection, and call/sms blocking features.
The anti-virus consists of live protection and on-demand scanning. While Lookout only monitors and scans installed apps, Webroot protects against malicious apps and malicious files. The on-demand scanner scans all installed apps and files on the SD card. The live protection shield is three pronged: One shield scans all new apps when they are installed ("Install Shield"), one shield scans newly downloaded or modified files ("File System Shield"), and one shield scans apps every time you run them ("Execution Shield").
Webroot's anti-theft feature ("Lost Device Protection") allows users to remotely lock, remotely locate, and remotely "scream" (makes the phone play lots of loud noise) devices. Unfortunately remote wipe and SIM locker are only available in the paid version of Webroot Mobile Security ($14.99/year). Anti-theft is works by sending your phone an SMS – after you have lost the phone – with a command code (of what you want it to do) and your secret password.
The web protection is a continuous protection that blocks URLs that are known to be malicious. If Webroot has a false-positive, it gives users the ability to add websites to an exclude list.
Call/SMS blocking allows users to block calls and messages based on a list of numbers you enter, and the ability to blanketly block all unknown numbers.
Having all these features is nice, of course. However, as I mentioned in my discussion for Lookout, more features = more battery/resource consumption. So you have to decide what you value more: Battery life or features. When deciding what you value more, try to stray away from the Windows mindset and think like an Android. In other words, Android is not as infested with malware/viruses as Windows; more features does not necessarily mean better protected because there isn't that much to protect against: Diminishing marginal returns kick in early on. On the bright side, if you do decide to go with Webroot, do know that Webroot does allow you to disable the features you don't want, so you don't necessarily have to run them all.
Honorable Mention 1
App Name: Anti-Virus Free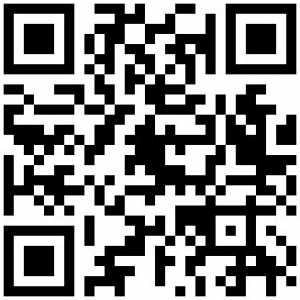 Developer: AVG Mobilation
Download Size: 1.3 MB
Version Reviewed: v2.8
Requires: Android 1.5 and up
Discussion
The most popular anti-virus app on Android, Anti-Virus Free is brought to us by a popular name: AVG. (Take note AVG bought out the company that originally developed Anti-Virus Free; AVG didn't build this app from scratch.)
In terms of features, Anti-Virus Free is more similar to Webroot Mobile Security Basic than Lookout Mobile Security. It monitors and scans installed apps, but goes beyond that and scans Android system settings, files, and media; it has a web protection feature; and it can scan text messages for "suspicious messages". Additionally, Anti-Virus Free has a built-in task killer, the ability to backup/restore SMS, bookmarks, system settings, app settings, call logs, MMS, and contacts, and the ability to wipe SD card/device/privacy traces. (Note these are local wipe features, not remote wipe.)
All in all, Anti-Virus Free has a good bundle of features (I especially like how it scans Android system settings and warns about security risks) but I find the implementation of its on-demand scanning to be very poor. First of all, when "infected items" are found, Anti-Virus Free does not tell you specifically what the infected items are. It only tells you how many infected items are found and gives you a button to fix it or ignore it. Secondly, it labels the SuperUser app as an infected item. It may be true that root does use an exploit, but labeling the SuperUser app as infected is going a bit far. Anti-Virus Free would be better off warning the user about potential security risks with the SuperUser app rather than saying it is infected. Lastly, there is no option to select what to scan with the on-demand scanner. Every time you run it you scan all four areas; you cannot opt out of any of them.
Anti-Virus Free may be the most popular anti-virus app on Android, but I find the app to be more cumbersome than it has to be. Still, Anti-Virus Free is a good app and with a little refinement I am sure it can win over skeptics like me.
Honorable Mention 2
App Name: NetQin Antivirus FREE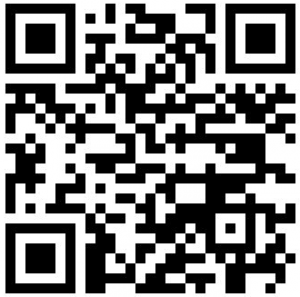 Developer: NetQin Mobile Inc.
Download Size: 847 KB

Version Reviewed: v4.8
Requires: Android 2.0 and up
Discussion
Brought to us by a publicly traded Chinese company, NetQin Antivirus FREE provides users with anti-virus, contacts backup, and anti-theft features.
The anti-virus component of NetQin protects against apps and files, with on-demand and live protection components. The contact backup component allows users to backup contacts to SD card or to NetQin servers. However, without belittling the other features, what sets NetQin apart from the rest of the security apps are the anti-theft features (called "Anti-Lost").
All of the previously mentioned apps allowed users some way to find their lost phone, with Webroot even allowing users to remotely lock their devices. NetQin also allows users to locate lost phones, lock lost phones, and make lost phones "scream". What NetQin provides that the other apps don't is the ability to remotely wipe and the ability to send a text message to a user-defined number if the SIM card is changed. (NetQin's anti-theft features work via SMS, with the user having to send the command code and a password to tell NetQin what they want it do to after the phone has been lost.)
Honorable Mention 3
App Name: Dr.Web Anti-virus Light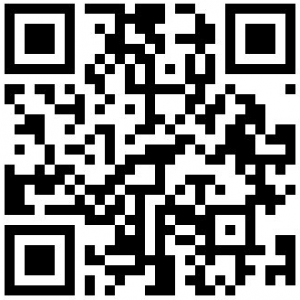 Developer: Doctor Web, Ltd.
Download Size: 1.9 MB
Version Reviewed: v6.00.8
Requires: Android 1.5 and up
Discussion
Brought to us by the Russian security software vendor Dr.Web, Dr.Web Anti-virus Light is the most simple mobile security app discussed in this article. Dr.Web Anti-virus Light has no supplemental features; it does one thing and one thing only: Protect against viruses and malware.
Dr.Web Anti-virus Light monitors installed apps and files. The real time monitor, dubbed SpIDer Guard, automatically scans new apps and new files. For on-demand scanning, users have the option to scan only installed apps, do a full scan, or to scan select specific folders/files they want to scan.
Since Dr.Web Anti-virus Light monitors files and installed app, its live guard consumes more battery and resources than an app that only monitors installed apps. The tradeoff for this excess battery/resources consumption, of course, is earlier detection of dormant malware.
(One thing I noticed is Dr.Web Anti-virus Light is slow. Noticeably slower than all other previously mentioned apps. Not sure if this is just on my phone or the program in general is slow.)
Personally I am not sure I want to sacrifice the excess battery/resources that go towards monitoring files. Android is not Windows; there are not so many viruses/malware out there that I need to worry about monitoring files. However, for those that do find it necessary and would prefer barebones as opposed to feature filled, Dr.Web Anti-virus Light is available for that purpose.
Other Alternatives
Related Posts