Software Description
The following is a description of Auslogics Registry Defrag, as per the developer:
An essential tool for keeping your registry defragmented. It will improve your computer performance by reducing the amount of memory your registry takes up.

Eliminates structural defects in the registry
Reduces the amount of RAM the registry takes up
Improves applications response time
Makes Windows running more stable
Improves overall computer performance
dotTech Advice
Call me a luddite but I'm not one for defragging the registry. The reasoning is simple; the risk isn't worth the reward. I'm not saying registry defragmentation won't improve performance; depending on how long it has been since you reformated and how often you like to install programs, you may get a performance boost by defragging the registry. The issue is the registry is so small in size (comparatively speaking) that defragging it typically doesn't result in noticeable speed boosts simply because your computer can read a fragmented 100 MB registry nearly as quickly as an un-fragmented 100 MB registry, for example. For this non-noticeable speed boost you are risking causing huge problems if your registry defragger malfunctions and messes up your registry.
That said, Auslogics Registry Defrag is one of the better registry defrags out there. It automatically creates a system restore prior to dragging, analyzes and shows you what needs to be defragged and tells you estimate increase in performance prior to actually conducting the defrag, and gives users the ability to conduct the defrag now (reboot required) or conduct the defrag on next reboot. So if you want a registry defrag, Auslogics Registry Defrag is a viable option. However, as I already mentioned above, I'm not pro-registry defragmentation at all so it's hard for me to recommend even the best registry defragger.
Freebie Details
Auslogics Registry Defrag 6.2 is being given away in a promotion by DownloadCrew. The giveaway is live for 24-hours only (ends January 6, 2011 6:59 PM Eastern Standard Time). There is no information on if you are install/reinstall at a later date or not.
To get Auslogics Registry Defrag 6.2 for free, do the following:
Version being given out for free: v6.2.0.0
Free updates: Unknown
Free technical support: Unknown
Supported OS: Windows XP/Server 2003/Vista/Server 2008/Win7
Download size: 5.6 MB
To take advantage of this giveaway you need to have an account with DownloadCrew. If you already have an account with them, skip to the next bullet point below. If you don't have an account with them, visit the registration page and register (registration is free):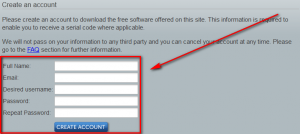 After you fill out the form and hit CREATE ACCOUNT, if you do it properly you will be shown the following message:
Now check the inbox of the e-mail address you registered with. Look for an e-mail from noreply@gi?veaway.down?loadcrew.co?m with subject of giveaway.downloadcrew.com – New Account?. In the e-mail is a link you need to follow:

Click on the link or copy + paste it in your browser. Once the page loads your account has been confirmed (there is no success message) and you can use it.
If you are not already logged in (you may already be logged in if you just created a new account) visit the login page and log into your DownloadCrew account :
Visit the promotion page and scroll down about half way and click on the GET SERIAL CODE button:

Copy the serial code that appears: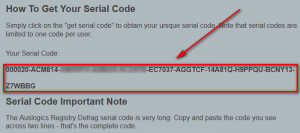 Take note to copy the whole serial code — that includes both lines.
Scroll up and click the DOWNLOAD button to begin downloading Auslogics Registry Defrag 6.2: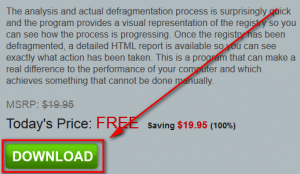 After the download finishes, install Auslogics Registry Defrag 6.2. Take note Auslogics Registry Defrag 6.2 comes bundled with Auslogics Toolbar powered by Ask.com: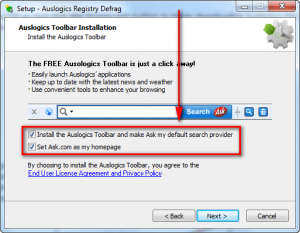 Be sure to opt-out if you don't want to install the toolbar (you probably don't want it).
After installation, run Auslogics Registry Defrag 6.2.
When you have Auslogics Registry Defrag 6.2 running, go to Help -> About and register it using the serial code you copied earlier: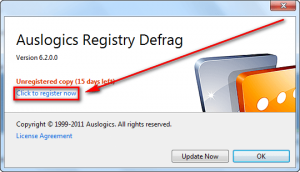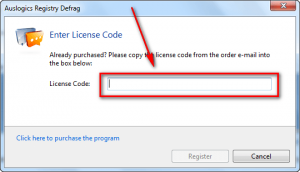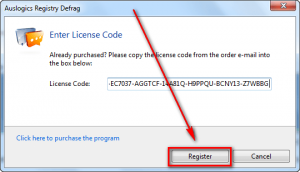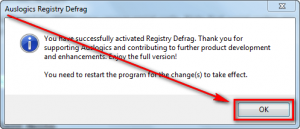 Note: If it doesn't work, ensure you didn't enter a space at the end of the serial code.
If you have trouble getting Auslogics Registry Defrag 6.2 for free, post below and other dotTechies or I will try to help.
[Thanks PC basics!]
Related Posts