iOS has over 600,000 apps. With so many apps out there, app discovery (aka finding new and useful apps) is extremely difficult. With our iOS Apps of the Day initiative, dotTech aims to change that. Everyday we post three apps, allowing our readers to discover new apps, daily. Enjoy! [Subscribe to our iOS section to never miss an article: RSS Feed | E-mail]
Developers: Click here to get your apps featured here!
dotTechies: Want to see an app on here? Send us a tip!
Apps for March 19, 2012
Overdrive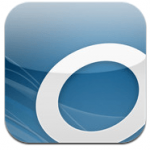 Overdrive connects with your local library to allow checking out audio books and eBooks. Borrowed digital titles can be played or viewed from within the app. When the time limit is up the title is automatically not available, and there is a countdown clock stating how long there is until the title is no longer available in the app. If, for some reason, the digital title is not available, you can be put on a waiting list until it is ready to be downloaded to the app again. Overdive can download and view DRM-free ePub titles from other web sites, too. (In order to read Adobe eBooks, you have to sign in using your Adobe ID to proceed.) Check with your local library if they have any digital media available and if you can use Overdrive to view their digital library.
Version discovered: 2.4.0

Requires: iPhone/iPod Touch/iPad; iOS 4.2 and up

Download size: 9.2 MB

Clock©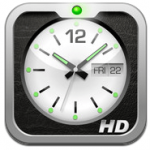 Clock© is an alarm clock app. Clock provides users with the ability to pick between dozens of alarm clock styles and the ability to use built-in alarm sounds or your songs, podcasts, and audiobooks to wake you up. Alarms can be set to repeat on multiple days and can shuffle music to wake up to something different every time the alarm goes off. There is even a large snooze bar which can be found even in a very sleepy state. In order for the app to be used without the device auto locking itself, Clock© can be set to disable autolock.
In addition to serving as an alarm clock, Clock© has a built in audio player that can play the your digital songs that are on your device. The audio player has a timer that can automatically shutoff whatever you are playing. There is also a weather function that provides a 5-day forecast based on your location and a clever "blinder" feature that can be pulled down to make the app go into night mode.
Version discovered: 1.4.2

Requires: iPhone/iPod Touch/iPad; iOS 4.0 and up

Download size: 19.3 MB

Communicator for Iphone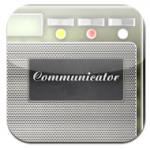 Communicator for Iphone is used to talk (voice talk) from one iDevice to another using Bluetooth. It can be used to communicate with family members at home or even between co-workers at work. Since it uses Bluetooth, it does not cost data or minutes.
Take note Communicator for Iphone has three bad reviews on iTunes but worked just fine for me during my testing, although it has what some may consider to be short range.
Version discovered: 1.0

Requires: iPhone/iPod Touch/iPad; iOS 3.1.3 and up

Download size: 0.9 MB

Communicator for Iphone on iTunes
dotTechies: We have tested all the apps listed above. However, iOS Apps of the Day articles are not intended as "reviews" but rather as "heads-up" to help you discover new apps. Always use your best judgement when downloading apps, such as trying trial/free versions before purchasing paid apps, if applicable.
Related Posts