iOS has over 600,000 apps. With so many apps out there, app discovery (aka finding new and useful apps) is extremely difficult. With our iOS Apps of the Day initiative, dotTech aims to change that. Everyday we post three apps, allowing our readers to discover new apps, daily. Enjoy! [Subscribe to our iOS section to never miss an article: RSS Feed | E-mail]
Developers: Click here to get your apps featured here!
dotTechies: Want to see an app on here? Send us a tip!
Apps for March 21, 2012
Aquari: Stealth Browser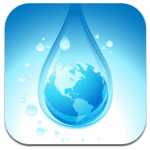 All iDevices come with the Safari browser, but Aquari: Stealth Browser browses the web in a more unique and secure way. If you want to you can lock the browser with a four-digit passcode. This password has to be keyed in every time you launch the app. Every time you close the browser all of your history, saved passwords, and cookies are completely removed automatically. The only thing that it retains is the bookmarks you have saved as well as your settings in the app. You can even have a friend use the Aquari: Stealth Browser in Guest mode so, and they won't see your saved bookmarks in the app. Other than that, it runs very much like the default Safari browser and works with up to eight tabs at a time.
Using a browser that you don't have to manually remove history and cookies that clog your device is very helpful especially if you are one of those people who put a lot of apps on your device.
Version discovered: 1.6

Requires: iPhone/iPod Touch/iPad; iOS 3.0 and up

Download size: 1.5 MB

Aquari: Stealth Browser on iTunes
MusicID with Lyrics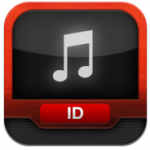 MusicID with Lyrics will listen in on a song being played (on the radio, in a store, etc.) and identify what the song is if you cannot figure it out yourself. The app opens up to identify-a-song mode right away, listening in on your surroundings; and after it figures out the song being played, the app pulls up a page that shows the artist, song title, and album title. In addition to, there is a link to buy the song on iTunes if it is available on iTunes or even view the music video on YouTube. You might also get a biography page if one is available along with the lyrics of the song; and even match up songs that are similar to the one you just ID'ed. If you are playing music on your device using the iPod app, MusicID will identify that as well and provide the same information as if you had the app figure out a song that you are listening outside your iDevice. The app has a listing of what songs are currently popular, or you can search for an artist, song title or lyrics that is available on the online database. All of the songs you have ID'ed will be stored in My Songs so you can refer back to them again and potentially buy the songs you wanted but didn't buy earlier.
Take note MusicID isn't perfect; there might be some issues identifying certain songs or you might have to ID a song multiple times before the app gets the information from the online database.
Version discovered: 1.3.0

Requires: iPhone/iPod Touch (Generations 2 to 4)/iPad; iOS 4.o and up

Download size: 3.2 MB

TeamViewer for Remote Control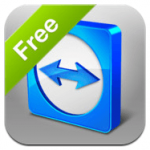 Teamviewer for Remote Control will control any computer (Windows, Mac, or Linux) that is running TeamViewer. With this app you can do everything the TeamViewer program for laptop/desktop does. You have different keyboards to handle a wide variety of functions you can send from your device to the computer you are controlling. You can remotely reboot the computer you are controlling and reconnect once that computer has completely rebooted. If you have a TeamViwer account, you pull up your list of connected computers that you have used in the past and remotely connect through that rather than going to the main connection page that requires you to input the remote computer's user ID and password.
TeamViewer for Remote Control is the full version, but it is free only for personal use. If a business needs to use this, they must pay for TeamViewer Pro version.
Price: Free; Pro Version – $99.99

Version discovered: 7.0.9413

Requires: iPhone/iPod Touch/iPad; iOS 3.0 and up

Download size: 19.5 MB

TeamViewer for Remote Control on iTunes
dotTechies: We have tested all the apps listed above. However, iOS Apps of the Day articles are not intended as "reviews" but rather as "heads-up" to help you discover new apps. Always use your best judgement when downloading apps, such as trying trial/free versions before purchasing paid apps, if applicable.
Related Posts