iOS has over 600,000 apps. With so many apps out there, app discovery (aka finding new and useful apps) is extremely difficult. With our iOS Apps of the Day initiative, dotTech aims to change that. Everyday we post three apps, allowing our readers to discover new apps, daily. Enjoy! [Subscribe to our iOS section to never miss an article: RSS Feed | E-mail]
Developers: Click here to get your apps featured here!
dotTechies: Want to see an app on here? Send us a tip!
Apps for March 24, 2012
Vonage Mobile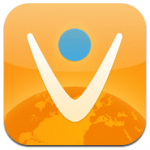 Vonage Mobile will allow you to call and talk to someone else who uses the same app. It also has the capability to text from within the app. You can call the person over WiFi, 3G or 4G. If the person you want to call doesn't have the app, you can still call them, but it will cost you. You can add credit to the app using the money you have in your iTunes account or the payment option you have in iTunes. The app will use your phone number and even link up with your contact list which will inform you who else has the app so you can call them for free. You do not have to have a Vonage account to use this app, and you can call a number that is a Vonage account for free as well.
Version discovered: 1.1.0

Requires: iPhone/iPod Touch/iPad; iOS 4.0 and up

Download size: 15.4 MB

Cribbage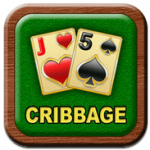 Cribbage has been around for years, and now you can play it on your iDevice. All you have to do is score 121 points and you win the game. You are playing against the AI player which can be a bit of a challenge. You are shown how the cribbage board is used for scoring, and to check out on how to score your hand as well as how to play the game is you will have to check somewhere else since this app does not have a how to play tutorial. One good thing is that if you don't finish the game you can close the app, and when you launch again it will resume where you left off.
Version discovered: 1.8

Requires: iPhone/iPod Touch/iPad; iOS 3.0 and up

Download size: 1.1 MB

GasBuddy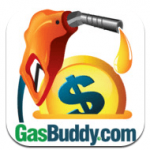 GasBuddy is a helpful app in order for you to find out what the price of gasoline is in your area. GasBuddy.com has been around a very long time, and this app links up with the web site on all gas prices that people (spotters) have reported to the web site or even on their mobile phones. If you want to be a spotter, you have to have a login to GasBuddy which will give you points that you can trade in for their sweepstakes to win a free $250 gas gift card.
With the way gas prices are these days, this should help you find a reasonably priced gas station nearby, and with this app being free it is very helpful to not be so painful at the pump. This app is only used in the US and Canada only.
Version discovered: 1.10

Requires: iPhone/iPod Touch/iPad; iOS 3.0 and up

Download size: 7.2 MB

dotTechies: We have tested all the apps listed above. However, iOS Apps of the Day articles are not intended as "reviews" but rather as "heads-up" to help you discover new apps. Always use your best judgement when downloading apps, such as trying trial/free versions before purchasing paid apps, if applicable.
Related Posts