iOS has over 600,000 apps. With so many apps out there, app discovery (aka finding new and useful apps) is extremely difficult. With our iOS Apps of the Day initiative, dotTech aims to change that. Everyday we post three apps, allowing our readers to discover new apps, daily. Enjoy! [Subscribe to our iOS section to never miss an article: RSS Feed | E-mail]
Developers: Click here to get your apps featured here!
dotTechies: Want to see an app on here? Send us a tip!
Apps for March 30, 2012
USB & WiFi Flash Drive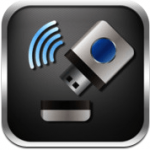 USB & WiFi Flash Drive is an app that you can store files from your computer to the free space on your device. Unlike other apps that only will work using the USB connection, this one will do that in addition to transferring via your wireless connection through a web browser. This supports Windows XP, Vista and 7 along with Linux and Mac OS X and up. This app also opens up multiple types of videos, images, music and documents without leaving the app. You can manage files, create folders and even password protect your files. The possibilities are endless just as long as you have enough space to store your files.
Version discovered: 1.0

Requires: iPhone/iPod Touch/iPad; 4.0 and up

Download size: 6.6 MB

USB & WiFi Flash Drive on iTunes
Earth Flags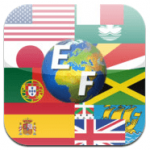 Earth Flags is an educational app that not only shows you a country's flag, but it also includes facts like the capital city, population, the country's total area, currency, language, the country's calling code, and the internet TLD. You will also see the map of the country by using standard, satellite, and  hybrid maps and even play the country's national anthem. This is very helpful for geography buffs and even the casual user who wants to know where someone is from when they are watching the Olympic games on television. There is an Earth Flags HD app for the iPad that adds more features like showing the country's information on top of the map of the country.
Version discovered: 1.90

Requires: iPhone/iPod Touch/iPad; iOS 3.2.1 and up, HD Version: iPad; iOS 4.3 and up

Download size: 25.5 MB; HD – 25.7 MB

Action Bowling Free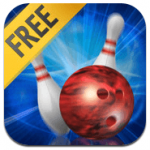 Action Bowling Free is a bowling game that has great graphics and sound that makes you feel like you are at your local bowling alley. The free version has ads, but only when you are not in game play. The free game has just one location and one bowling ball, but you can add eleven more different bowling locations, 11 custom bowling balls, multiplayer mode & bowling trivia, unlock practice mode and unlock all features and have no ads in the Pro Shop which is the games in-app purchasing options.
If you pay for the full version which is the same as if you paid for the full version with no ads in the free version, there appears to be no other additional in-app purchases like custom bowling ball and a bowling alley pack. The full version wasn't checked for those extra features. In both games you can use the apps internal music while you are playing or you can select some of your iPod music which will play as you are bowling. You can "throw" the ball either straight, curve, hook and even your own custom move, and you can either flick the ball, gesture, or even do a Wii style move. If you do the Wii style, be very careful since there are no wrist straps to prevent you from throwing your device across the room. There is a pass and play feature that you can play against 3 friends, and this will keep track of all your stats after every time you've played through an entire game.
Price: Free (ad supported); Paid – $2.99

Version discovered: 1.7.5

Requires: iPhone/iPod Touch/iPad; 3.2 and up

Download size: 15.0 MB; Paid – 13.7 MB

dotTechies: We have tested all the apps listed above. However, iOS Apps of the Day articles are not intended as "reviews" but rather as "heads-up" to help you discover new apps. Always use your best judgement when downloading apps, such as trying trial/free versions before purchasing paid apps, if applicable.
Related Posts