iOS has over 600,000 apps. With so many apps out there, app discovery (aka finding new and useful apps) is extremely difficult. With our iOS Apps of the Day initiative, dotTech aims to change that. Everyday we post three apps, allowing our readers to discover new apps, daily. Enjoy! [Subscribe to our iOS section to never miss an article: RSS Feed | E-mail]
Developers: Click here to get your apps featured here!
dotTechies: Want to see an app on here? Send us a tip!
Apps for March 31, 2012
Zello Walkie Talkie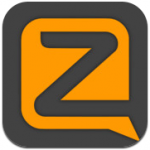 Zello Walkie Talkie is an app that is similar to talking to people using your phone as a push to talk to someone. You can send voice messages or chat live with individual people who have created an account with Zello and through a chat channel. Voice messages are sent fast and relatively in an instant. It connects via WiFi or 3G, and you can communicate with others across who are using the app on Blackberry, Android, and a Windows PC. Another great thing is that this has no ads included in the app. This app just arrived on the app store on March 29 so this might wind up being one of those very popular apps in the store.
Version discovered: 1.0

Requires: iPhone/iPod touch/iPad; iOS 4.2 and up

Download size: 4.2 MB

Wolfensein 3D Classic Platinum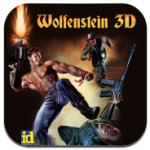 Wolfenstein 3D Classic Platinum is the same game that started the first person shooter genre. It has been modified to be played on your iDevice using the touch screen to move your character around and even shooting at the bad guys. This game includes all six levels which contain a total of 60 levels, and there is no need for providing any in-app purchases. A great thing this app adds is a drop down map which shows you the areas you have visited.
Version discovered: 2.1

Requires: iPhone/iPod Touch/iPad; iOS 3.2 and up

Download size: 19.1 MB

Wolfenstein 3D Classic Platinum on iTunes
Post-it® PopNotes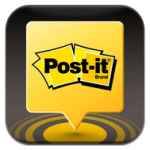 Post-it® PopNotes is a note taking device that is very helpful at reminding you what needs to be done or pops up when you are at a certain location. In order to create new notes, you have to create an account. If you don't have an account and skip by, you can only view the notes that doesn't allow you to create anything. You can create notes by typing in your message as well as drawing something on the Post-it note, and you can place them at specific locations. You are able to view notes that you create and anyone else from within a 500 yard radius through the interactive map. You are able to set location-based reminders anywhere in the US, and you can use whatever color "paper" you want to use on your note.
You can leave messages for someone who can pick it up when they are in a specific area like arriving at a train station or airport. You can share anything that you want the person to read what you have to say or even what to pick up from the store. The down side to this is that it is only available in the US only.
Version discovered: 1.0.3

Requires: iPhone/iPod Touch/iPad; iOS 4.0 and up

Download size: 22.2 MB

dotTechies: We have tested all the apps listed above. However, iOS Apps of the Day articles are not intended as "reviews" but rather as "heads-up" to help you discover new apps. Always use your best judgement when downloading apps, such as trying trial/free versions before purchasing paid apps, if applicable.
Related Posts