Windows has hundreds of thousands of programs. Because of this great volume and lack of a central store, software discovery (aka finding new and useful programs) is extremely difficult. With our Windows Software of the Day initiative, dotTech aims to change that. Everyday we post three programs, allowing our readers to discover new software, daily. Enjoy! [Subscribe to our Windows section to never miss an article: RSS Feed | E-mail]
Developers: Click here to get your apps featured here!
dotTechies: Want to see an app on here? Send us a tip!
Software for March 31, 2012
Desk Media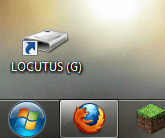 Sometimes it can be a hassle to manage all your thumb drives. Desk Media attempts to help this by loading all your removable drives (USB thumb drives, CDs, etc) as icons on your desktop.
Desk Media works by automatically creating links when you insert media. This means that you can do all the normal drive tasks: ejection, formatting, autoplay, etc.
Desk Media is a small, simple, and easy solution to mounting your drives on your desktop, and works in pretty much any version of Windows.
Price: Free!

Version discovered: v1.7

Supported OS: Windows (any)

Download size: 353KB

Malware scan: VirusTotal scan results 0/43

Clickie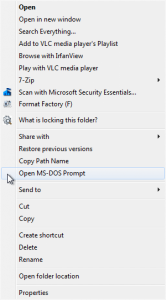 If you're a constant Command Prompt user you know how annoying it can be to have to type in the locations of folders you're using. If you're constantly dealing with files and file names, it can also take a while to find the file path and type it out.
Clickie solves these problems by adding "Copy Path Name" and "Open MS-DOS Prompt" to the right click context menu. By simply right clicking on a file and clicking Open MS-DOS Prompt, you'll have a usable, typeable, 100% easy to access Command Prompt waiting your orders in just seconds. Copy Path Name does the same thing: it'll copy the full folder path of any file or folder you throw at it.
Clickie is a fairly useful little utility that is light on resources and easy to use.
Price: Free!

Version discovered: v1.2.1

Supported OS: Windows XP/Vista/7

Download size: 500KB (64-bit) | 390KB (32-bit)

Malware scan: 0/42 (64-bit) | 0/43 (32-bit)

Bulk Rename Utility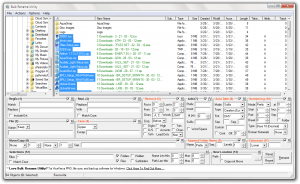 BRU is a very, very powerful program. It can rename any and everything from the most basic CaSe CHanGE to removing certain parts of a file's name. Even with its complexity, though, BRU is still easy to pick up and let you rename all your files based on various settings.
Using BRU, you can rename files in any way you've ever dreamed of. Want to add the dates to the beginnings or ends of your files? Done. Add the name of the folder they're in to their names? Done! Make everything uppercase? Please don't, but BRU can do it.
BRU can also number the files, mess with the extensions, and even copy parts of the filenames to paste later in the new filenames. BRU is a great free utility that's definitely useful for anyone who spends a large amount of time working with files and needs to keep track of them all.
Price: Free!

Version discovered: v2.7.1.2

Supported OS: Windows 98/NT/ME/2000/XP/Server 2003/Vista/Server 2008/7

Download size: 1.0MB (64-bit) | 964KB (32-bit)

Malware scan: 0/42 (64-bit) | 0/43 (32-bit)

dotTechies: We have tested all the software listed above. However, Windows Software of the Day articles are not intended as "reviews" but rather as "heads-up" to help you discover new programs. Always use your best judgement when downloading programs, such as trying trial/free versions before purchasing shareware programs, if applicable.
Related Posts