iOS has over 600,000 apps. With so many apps out there, app discovery (aka finding new and useful apps) is extremely difficult. With our iOS Apps of the Day initiative, dotTech aims to change that. Everyday we post three apps, allowing our readers to discover new apps, daily. Enjoy! [Subscribe to our iOS section to never miss an article: RSS Feed | E-mail]
Developers: Click here to get your apps featured here!
dotTechies: Want to see an app on here? Send us a tip!
Apps for April 2, 2012
Wi-Fi Finder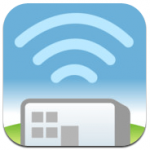 Wi-Fi Finder helps you find free and pay wi-fi hotspots in your area. It uses your current location via the GPS in the device and tells you what is available nearby. You can filter down to say look for just AT&T or Verizon hotspots or even what type of hotspot it is like a hotel or a coffee shop. Once you have selected a hotspot, you can get the location's information and phone number if you need to call them.
In testing this app, there are some concerns. When you start looking for the closest wi-fi location you get an ad right away, and in this version unable to close the app and waited for about 20 to 30 seconds to finally close the app. They also have a Free Wi-Fi Finder which appears to do the same thing with no change what so ever apart from closing the app which it was able to do right away. Also both apps have questionable results.  In the test there were four results in one spot, three of them were the same location and also correct whereas the fourth one was something that didn't exist at that location plus the address (which has a different name all together) is also about a mile away. It is a helpful app and easy to forgive these slight problems, however there should be an in-app purchase that could remove the apps from the Wi-Fi Finder app since it isn't labeled as free.
Version discovered: 2.9.2; "Free" – 2.9.3

Requires: iPhone/iPod Touch/iPad; iOS 3.2 and up

Download size: 4.3 MB; "Free" – 3.3 MB

Blocks Mania Premium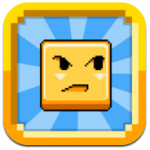 Blocks Mania Premium is a puzzle game that has you sliding a block to get to the finish without sliding the block off the screen or hit any bad obstacles. There are 90 levels to this game to enjoy the game for hours. There is an in-app purchase of $1.99 that unlocks all packs.
There are two other versions of this game. Blocks Mania is free so you can try this out before buying Premium, and there are 4 different in-app purchases that unlock packs and even adds skip level points and Doodle Graphics Theme. The Doodle Graphics Theme is included in Premium, and the skip level points aren't necessary since you'll unlock all the levels. The other version is Blocks Mania HD for iPad which appears to have everything included and even the app's description states that it is on sale. The full price was $4.99, but this app has been on sale since October 2010 so it seems that the price listed is what it is now.
Price: $2.99; Regular – Free; HD – $2.99

Version discovered: 1.6.1; HD – 1.0.0

Requires: iPhone/iPod Touch/iPad; iOS 3.0 and up

Download size: 20.9 MB; HD – 11.1 MB

Blocks Mania Premium on iTunes
GlobeConvert – Currency & Units Converter – Free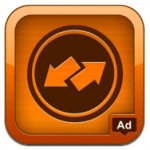 GlobeConvert – Currency & Units Converter – Free is an app that converts a lot of things like currency exchange rates which uses more than 190 different forms of currency.  It also converts a lot of other things besides currency which are temperature, pressure, weight, volume, length, time, energy, power, speed, and area. You can also save some of your most commonly used conversions as a favorite to access it quickly.
Since the free version comes with ads, you can buy the program separately rather than in-app purchase. There is another version called GlobeConvert Pro: Currency & Units Converter for iPad that enhances the app more with the larger screen, and it costs the same as the ad free version.
Price: Free (Ad supported); Paid (Ad free) and Pro – $0.99

Version discovered: 1.7.1; Pro – 1.5
Requires: iPhone/iPod Touch/iPad; iOS 4.0 and up

Download size: 5.8 MB; Pro – 2.2 MB

GlobeConvert  – Currency & Units Converter – Free on iTunes
GlobeConvert  – Currency & Units Converter on iTunes
GlobeConvert Pro: Currency & Units Converter on iTunes
dotTechies: We have tested all the apps listed above. However, iOS Apps of the Day articles are not intended as "reviews" but rather as "heads-up" to help you discover new apps. Always use your best judgement when downloading apps, such as trying trial/free versions before purchasing paid apps, if applicable.
Related Posts