iOS has over 600,000 apps. With so many apps out there, app discovery (aka finding new and useful apps) is extremely difficult. With our iOS Apps of the Day initiative, dotTech aims to change that. Everyday we post three apps, allowing our readers to discover new apps, daily. Enjoy! [Subscribe to our iOS section to never miss an article: RSS Feed | E-mail]
Developers: Click here to get your apps featured here!
dotTechies: Want to see an app on here? Send us a tip!
Apps for April 5, 2012
Doodle Buddy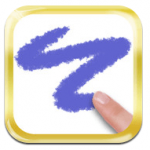 Doodle Buddy is a drawing app that basically has you drawing things on your screen. Doodle Buddy also has other picture things like emoticons, hearts, and other things you can stamp on the drawing page. You can change the background from the basic white to other designs built in to the app. Stencils are included and will have you make perfect shapes everytime, and you can buy more using Doodle Bucks (which you get for completing special offers, but be careful when using this feature because you never know what you will get and how personal they will ask for your information). You can put text on the doodle you are working on with resizable fonts and with four different fonts. Doodle Buddy has the option to post your doodles on Facebook, draw with friends using the same Wi-Fi network, and send your doodles via email.
There is an in-app purchase that not only removes the ads (which only show up when you are selecting a stamp or background) for $0.99, but there are a few other things included in the app you couldn't get for free. You are able to save your doodle in case you want to finish it up later, draw perfect lines using the ruler feature, rotate stencils and text boxes, make perfect circles and squares using the outline tool, and gives you better performance when drawing with friends. The iPad version has the same features and also has the in-app purchase of $0.99 to remove the ads, but you can do multi-touch drawing, stamps and more.
Version discovered: 1.4.2; iPad Version 1.1.2

Requires: iPhone/iPod Touch/iPad 3.0 and up; iPad Version: iOS 3.2 and up

Download size: 23.3 MB; iPad Version 12.8 MB

Doodle Buddy for iPad on iTunes
My Library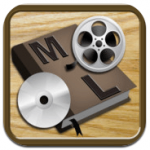 My Library is an app that helps you organize your books, movies and CDs within one app which needs to be connected to the internet either by 3G/4G or Wi-Fi. You can add more by using the built in scanner to scan the barcode or enter in the ISBN, EAN, or UPC manually. The developer says that you can add a lot of entries to about 8,000, but you might be able to add more so long as you have the storage space for it. You can back up to a CSV file and even restore back if you added more entries in the file. You can email the backup file or CSV list, or you can back it up to your Dropbox account.
You can save your entire collection right from one app that be helpful when you search for a particular item you want in the database. You can see the item's cover in the database, you can track who you've loaned the item to a friend, find places to buy the books and how much they cost, and tilt the device to see your collection in a shelf view. The interface is very complex so it might take a while to get used to entering in your collection in this program, but it will keep track of what you have in your collection and even things you want to buy which can be tagged as such.
Version discovered: 2.11.5

Requires: iPhone/iPod Touch/iPad; iOS 4.0 and up

Download size:7.5 MB

Martian Chess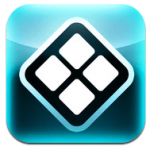 Martian Chess is a board game app that is similar to chess, but it plays on a smaller board than a normal chessboard. You only have 3 pieces in the game which are the pawn, the drone, and the queen, and this is played on a 4 X 4 square for the blue side and a 4 X 4 square for the red side. The app has a very detailed way on how to play the game which might take a little bit getting used to playing the game at first. In a nutshell you are trying to get all of your pieces from your side of the board to your opponents.  Once this is done the game ends. This is a very challenging game and a lot of fun to play.  There is an in-app purchase of $2.99 to remove the ads.
Version discovered: 1.0

Requires: iPhone/iPod Touch/iPad; 3.0 and up

Download size: 10.5 MB

dotTechies: We have tested all the apps listed above. However, iOS Apps of the Day articles are not intended as "reviews" but rather as "heads-up" to help you discover new apps. Always use your best judgement when downloading apps, such as trying trial/free versions before purchasing paid apps, if applicable.
Related Posts