iOS has over 600,000 apps. With so many apps out there, app discovery (aka finding new and useful apps) is extremely difficult. With our iOS Apps of the Day initiative, dotTech aims to change that. Everyday we post three apps, allowing our readers to discover new apps, daily. Enjoy! [Subscribe to our iOS section to never miss an article: RSS Feed | E-mail]
Developers: Click here to get your apps featured here!
dotTechies: Want to see an app on here? Send us a tip!
Apps for April 7, 2012
Scoutmob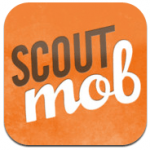 Scoutmob is a app that finds deals in your local area. It is similar to sites like Groupon and Living Social, but there is one thing different about Scoutmob. This service allows you to get the deal without paying anything. All you need to do is redeem it by showing to whomever you need to show your deal you got for a cheap price. The things this app can do is find deals, what events are happening close by, read articles about what is new and exciting in your city, and you can take pictures of your food or anything else with the stache-cam. You can sign up for emails from Scoutmob when there is a new deal added.
Please note this can be used only in select cities with a promise to add more as they grow. The cities included are Atlanta, Austin, Boston, Chicago, Dallas, Denver, Los Angeles, Nashville, Portland, San Francisco, Seattle and Washington, D.C.
Version discovered: 2.9.5

Requires: iPhone/iPod Touch/iPad; iOS 4.2 and up

Download size: 5 MB

Audible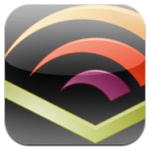 Audible is a free audio book app that can be used with your Audible account on either Audiable.com, Audiable.co.uk or Audiable.de. You can download books you paid for or pick some free audio books from their large library. The audio books can be added via Wi-Fi from your Audiable account. If you don't have an Audiable account, you can look at what the app does until you decide to get an account, and the only way to get an account is to pay for one. There appears to be no free account to create.
There are some other things you can do which might make it seem like a social networking app are to earn badges as well as check your personal settings, get insider information on author events and a good bit more through the Audible Newsfeed, and connect friends through Facebook or Twitter letting them know what you are listening to at the time.
Version discovered: 1.7.2

Requires: iPhone/iPod Touch/iPad; iOS 3.1 and up

Download size: 8.4 MB

Car Jack Streets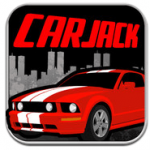 Car Jack Streets is a clone of the original Grand Theft Auto game that was mentioned here on dotTech's freebies. This is specifically designed for the iDevices, and designed as well as created by the original people who were a part of the original design team of GTA. The big difference about this game is that it is played in real time. Other things include an infinite number of criminal and legitimate jobs, very detailed 3D cities to explore, a bunch of vehicles to steal or destroy, a cache of big weapons, over 80 minutes of in-game music, the rankings of the largest online earners, and achievements and hidden items.
There have been reviews of the app crashing, and the developers have this note on the crashing issue. PLEASE NOTE: CJS is a large memory intensive game. We suggest you REBOOT your device after download to free memory and avoid crashing.
Version discovered: 1.7

Requires: iPhone/iPod Touch/iPad; iOS 3.1.3 and up

Download size: 106 MB

dotTechies: We have tested all the apps listed above. However, iOS Apps of the Day articles are not intended as "reviews" but rather as "heads-up" to help you discover new apps. Always use your best judgement when downloading apps, such as trying trial/free versions before purchasing paid apps, if applicable.
Related Posts