iOS has over 600,000 apps. With so many apps out there, app discovery (aka finding new and useful apps) is extremely difficult. With our iOS Apps of the Day initiative, dotTech aims to change that. Everyday we post three apps, allowing our readers to discover new apps, daily. Enjoy! [Subscribe to our iOS section to never miss an article: RSS Feed | E-mail]
Developers: Click here to get your apps featured here!
dotTechies: Want to see an app on here? Send us a tip!
Apps for April 9, 2012
Fatify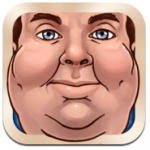 Fatify is a photo manipulating app that will change a photo from being normal to being overweight. You can select a photo from your device's library or take a photo of the person you want to modify to being overweight. This also ads movement and sound effects like blinking eyes, moving the face and even sighing and yawning and more. You can even drag your finger on the screen and the photo will watch your finger go from where ever you drag it too and from. Also you can poke the picture and watch the jiggling action. Once you are done you can share it on Facebook, Twitter, YouTube, MMS, and Email.
This can be worked in conjunction with Oldify which was mentioned in yesterday's post. So with both apps you can make the photo look old and overweight, and it is intended for entertainment purposes only. In this test the photo manipulation didn't work very well since the cheeks didn't look like they should.  Before you see your final product you get a notification about adding more to the photo. This is the in-app purchase of $0.99 called the upgrade pack that will not only add more to the app but remove the ads in the app.
Version discovered: 1.5

Requires: iPhone/iPod Touch/iPad; iOS 3.1 and up.

Download size: 18.3 MB

Doug Brown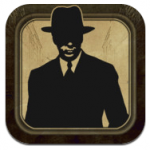 Doug Brown is a puzzle like game that involves a story of a detective trying to solve the case he is on. There are 24 unique puzzle games from within 46 levels of game playing enjoyment. Just follow the instructions for the puzzle you are on and pass it to continue to the next puzzle. Every so often you get more of the story revealed to you about this detective Doug Brown until you get the full story at the end of the game. This game keeps track of your score and achievements through OpenFeint.
Version discovered: 1.2

Requires: iPhone/iPod Touch/iPad; iOS 3.1.2 and up

Download size: 16.9 MB

Road Bike Cycling Computer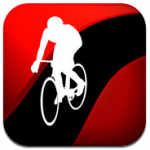 Road Bike Cycling Computer is a cycling helper to keep track of your cycling achievements. Before you get started you either have an account or you can create one using your email address or even through Facebook. This app is 100% bike focused to give you the ultimate performance measurement tool from a ride in the park with the kids to a stage of the Tour De France. With this app you can track critical performance metrics like calories, distance, time, speed, altitude, and pace. With additional hardware to your device you can do cadence measurement and heart rate integration. Keep track of current weather & wind data, and it also has a dashboard configuration to display preferred statistics, automatic pause detection, mapping  by using Google maps, and live positioning which is real time tracking of your position to share with friends. You can also use a voice feedback of critical performance metrics and motivation messages in English, German, French, Italian, and Spanish.
Once you have completed your ride you can post your activities via Facebook, Twitter, and runtastic fitness portal. You also have a full history of graphics, charting and progress. You also get a historic mapping of every ride, Google maps and Open Street maps integration, and even offline maps (unlocked after an in-app purchase). This app has ads, but they can be removed with a $0.99 in-app purchase. Also you can use Runtastic sensor package with super-accurate speed, cadence and heart rate monitors, and even iPhone bike cases. Runtastic does have a paid memberships for the level you want to achieve your goals, but you can always stick with this app and just have fun with it. Although it makes you wonder how can you bring an iPad with you just for cycling because it might be challenging to bring that with you.
Price: Free; Pro: Free (for a limited time; normally $5.99)

Version discovered: 1.2.2

Requires: iPhone/iPod Touch/iPad; iOS 4.0 and up

Download size: 14.6 MB; Pro: 14.5 MB

Road Bike Cycling Computer on iTunes
Road Bike Pro Cycling Computer on iTunes
dotTechies: We have tested all the apps listed above. However, iOS Apps of the Day articles are not intended as "reviews" but rather as "heads-up" to help you discover new apps. Always use your best judgement when downloading apps, such as trying trial/free versions before purchasing paid apps, if applicable.
Related Posts